I admit it. I have been playing Pokemon Go. Its addicting. I am done with it now. I think. You get sucked into collecting wild Pokemon. With everyone else at the park. "Hey, a Poliwog!". The problem with the game is that there is really no end to the game. Its endless. Like Mindcraft. Which is another game I avoid now. I am not sure Pokemon Go is even a game. Its virtual hording.
Back to shoes now. Yes. That should be my reality. Yours too. But I have a real life hording problem there. Shoe hording. And like Pokemon Go, shoe hording has no end. Which isn't all that bad.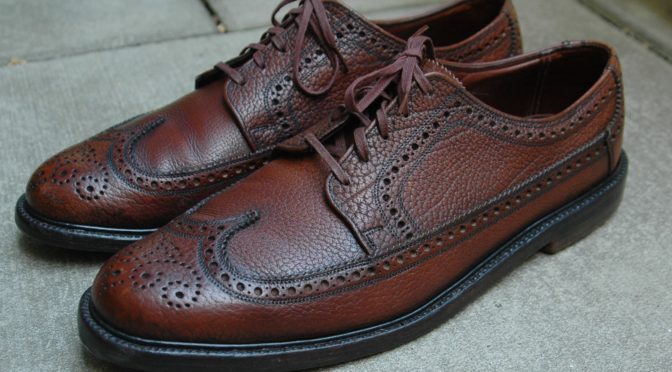 This post is about a pair of vintage Florsheim long wings. The model number is 31836 which I have seen called Beacon or Kenmoor. What's confusing about vintage Florsheim naming is that Florsheim had a large number of shoes in dissimilar styles called "The KENMOOR". Boots, monks, PTBs, balmorals, long wings were all called Kenmoor. Was the Kenmoor the name of the shoe last? I don't think so since this style has also been named the "VARSITY" and "BEACON".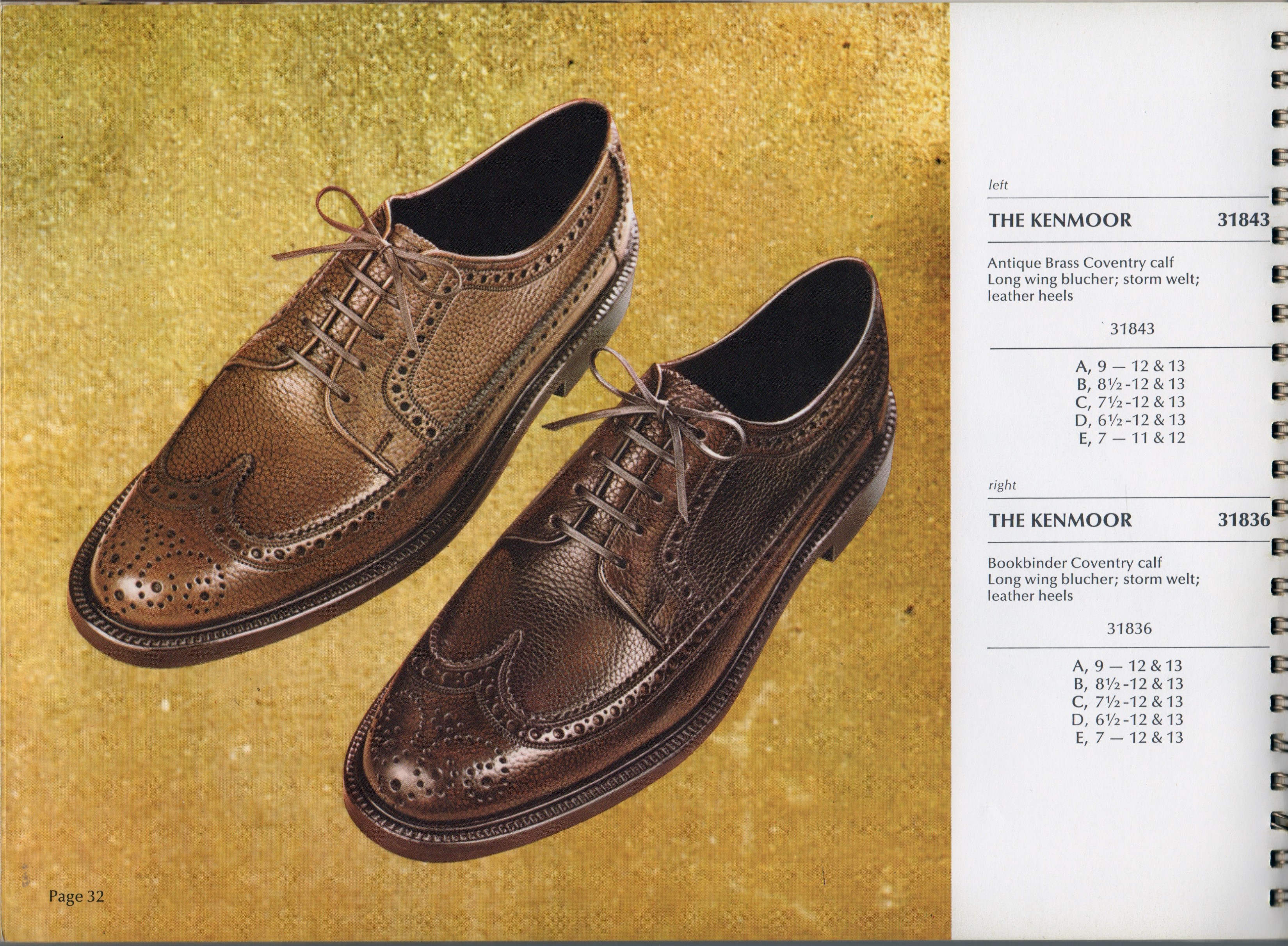 I bought these shoes about 2 years ago. They sat unworn in my basement shoe work area. They had a couple problems:
They were slightly small. I usually wear a 11.5 but these were an 11
I couldn't decide whether they were retro cool or horribly ugly
Its a rare model. I have tracked 3 sales on eBay for this model in the past year or so. So Florsheim likely didn't sell many of them. Either that or they were so awesome that no one wants to sell them. I think its the former. The model was produced during the late 1960s and early 1970s. This pair was made in 1968.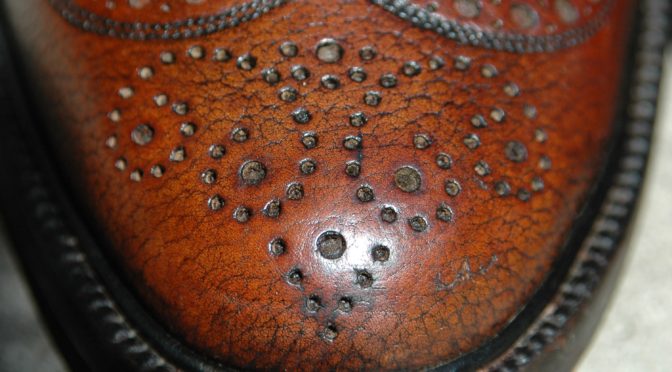 Florsheim listed the leather as "Coventry Calf". Googling the model, a few people have referred to the leather as Bison or Buffalo but I assume its bovine leather.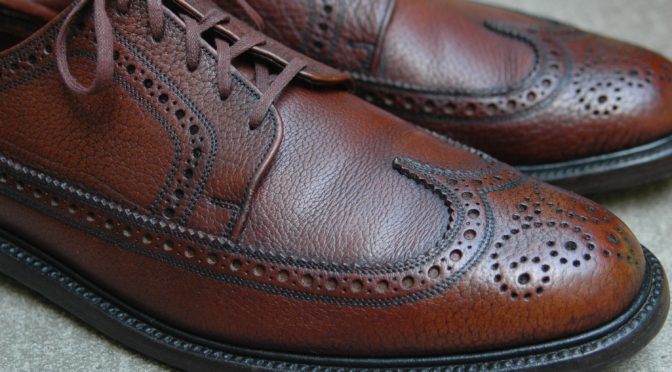 Like the similar Varsity models, the shoe has a single leather sole and leather heel with a large number of nails in a single row. It is partially leather lined.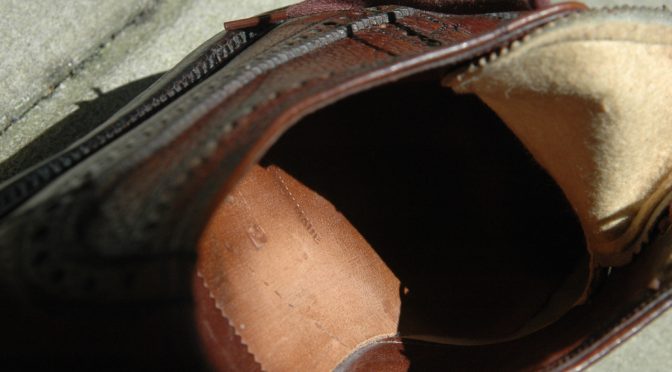 I can't say I love the style but they have grown on me. I wore them once. They were too small so I can't give them a proper review. And the chances I find a pair in my size is low. But maybe you can find a pair. Good luck.
Here are a few more photos: