A sunny fall day in Seattle? Its a perfect time to take some photos of three vintage Florsheim shoes. This trio includes two shell cordovan Imperials Kenmoors (model 93605) and one never worn Royal Imperial (model 97626). I believe all three were made in the 1980s. For you Alden fans, these are basically the same shoes as the Alden 975.
[Edit: sometime after this post, I found out that Florsheim actually used Horween Color #4, not Color #8]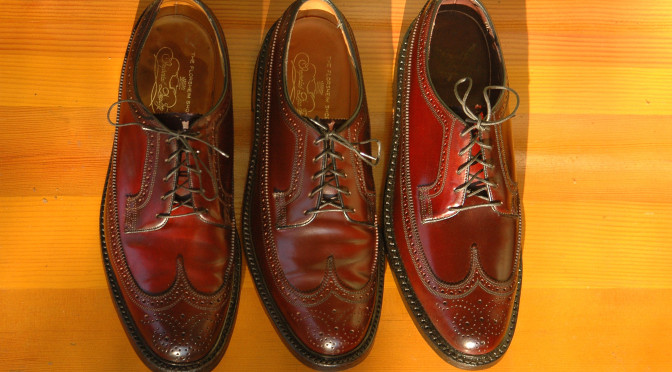 The yellow sun highlights the differences in the shell cordovan colors. One of Imperials has developed a splendid, warm patina while the other Imperial is a consistent burgundy color. The new Royal Imperial has some subtle differences in color.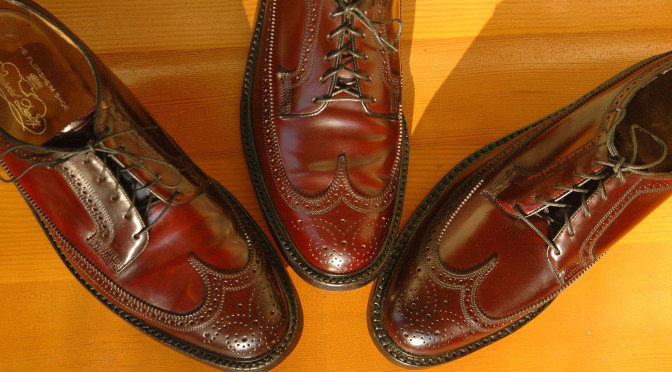 Nick Horween has a post where he describes the aging process for shell cordovan. Basically care and sun exposure changes the color of the shell cordovan. I love the coca cola color of the 93605 with patina but I am not going to leave the other two in the sun.
Florsheim listed the color of these models as brown. BROWN.
Why do I have threes pairs of basically the same shoe? Originally, I was going to sell two of them but they are hard to part with. Someday. Or maybe not.
Below are more photos. Enjoy. And check out my guide to buying a vintage Florsheim Imperial 93605.
Florsheim Imperial 93605 with patina: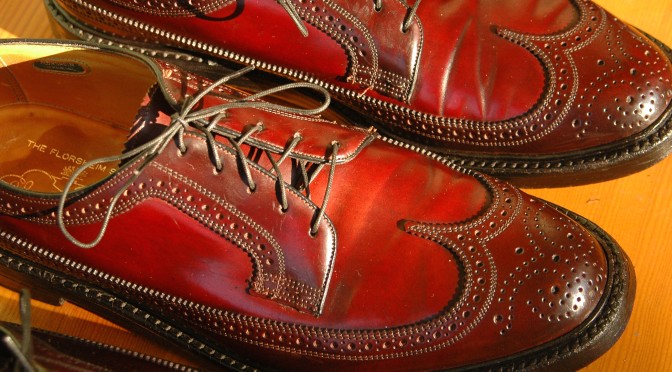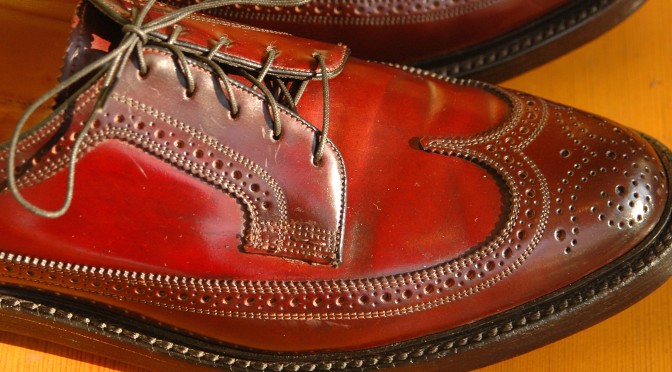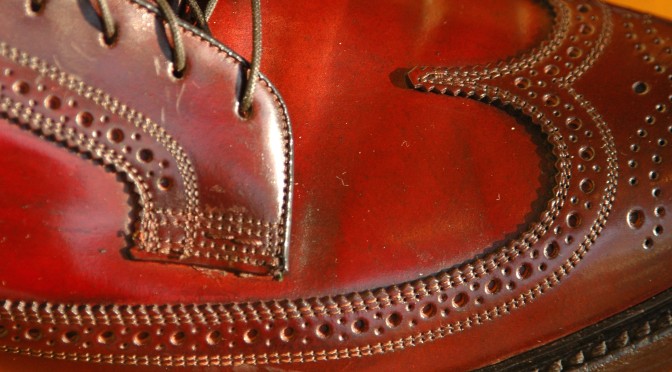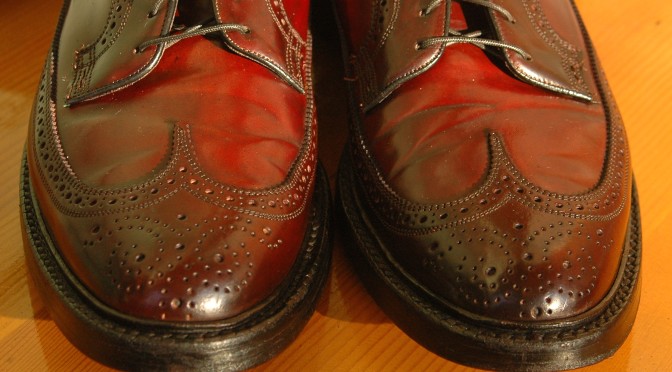 Florsheim Imperial 93605 without patina: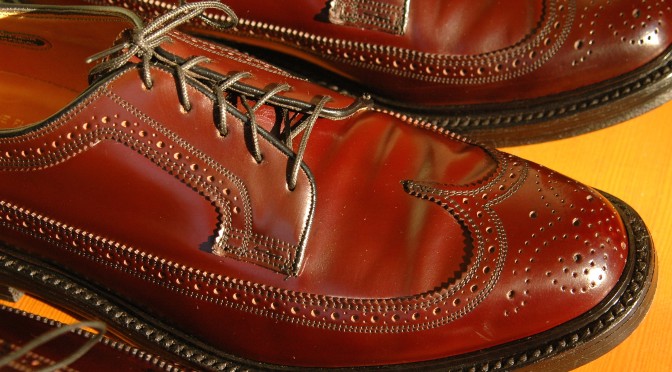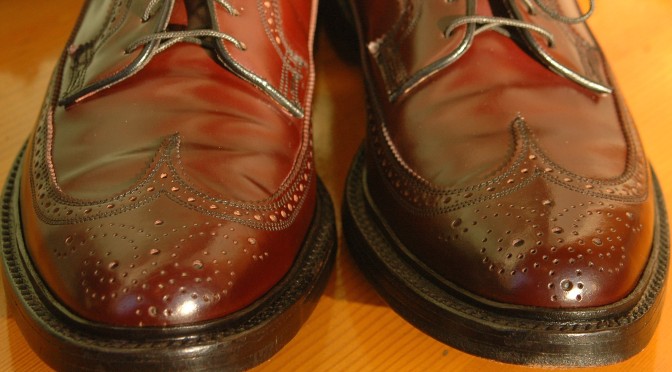 Comparison of the two Imperials: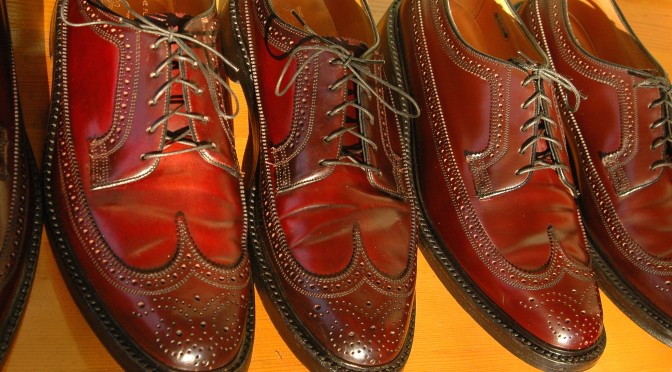 Florsheim Royal Imperial 97626: