It was a cool, cloudy day here in Seattle. So why not take a few pictures of black longwings? Yes.
The pairs in the photo above are (left to right): French Shriner (1960s); Florsheim Kenmoor 92604 (1980s); Florsheim Varsity 20686 (1960s); Allen Edmonds MacNeil 9157 (1970s); and Hanover LB Sheppard (1980s).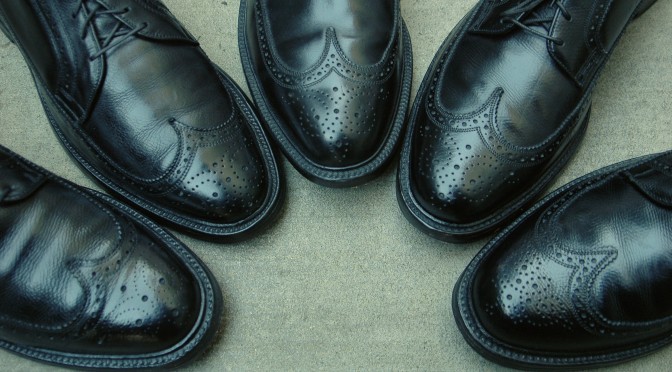 Okay, no one needs five pairs of black longwings but in my defense, a couple of the pairs are destined for sale. Before I sell them, I thought I would take some photos.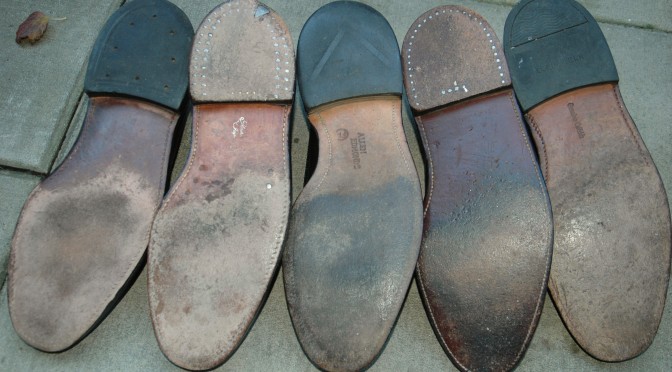 All these shoes are very well made. Comfort-wise, the Hanover LB Sheppard shoes are my favorite. They fit my feet great and the rubber heels mean that I can wear them in damp/wet weather. Which is what you need in Seattle.
The best made are the Florsheim Kenmoor. Oh, I like the feel of the glove leather lining. The leather/v-cleat heel does make them a bit of adventure to wear though.
The Florsheim Varsity look really cool (well, I think so), but they are the least comfortable.
The shine of the French Shriner shoes always look great. I get lots of compliments on them.
The MacNeils are new to me but an older model. The leather is very soft and the shoe lining is superb.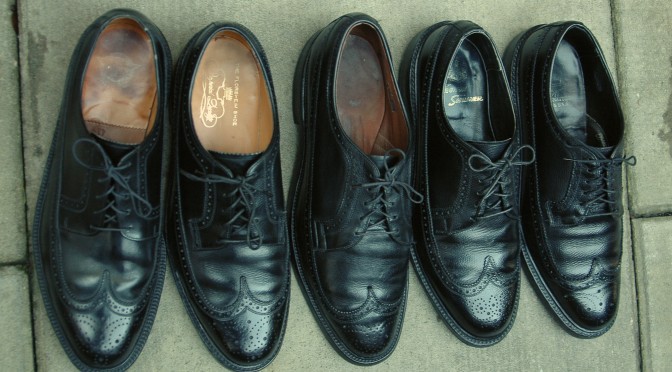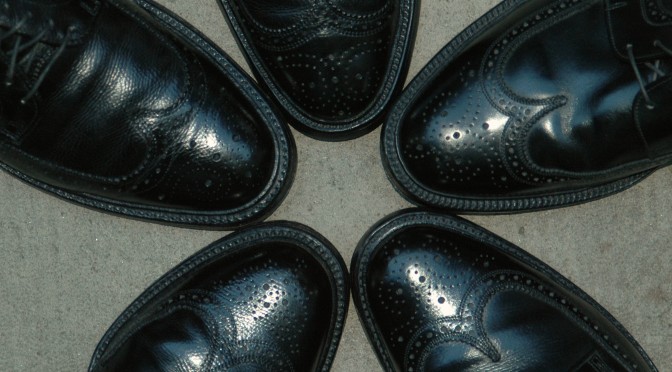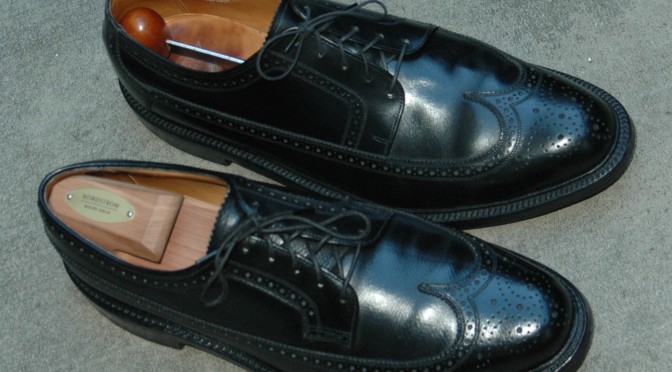 I hope you enjoyed the photos.