If you like vintage shoes like me, you spend a lot of time looking at eBay. Finding a shoe is sometimes difficult because of the generic eBay search tools, poor photos, and wrong seller classifications (i.e. David to Seller "why does the title say 11D but the description has 9.5C?").
If you look at eBay dress shoe hit counts, "Shell Cordovan" is one of the terms that generates a lot of interest. So many sellers put the term in their post even when the shoes are not shell cordovan leather. For buyers, its hard to confirm the leather from the limited or bad photos posted.
A year or so ago, I found a pair on eBay that was listed as Made in USA shell cordovan shoes and only $15. They were Stafford brand which is JC Penney's upscale house brand. I definitely had my doubts on the pair but I could see rolls in the leather in the blurry photos posted. I searched online and a few people did mention a shell cordovan Stafford model. So since it was only $15, I bought them. And then waited for the them to arrive.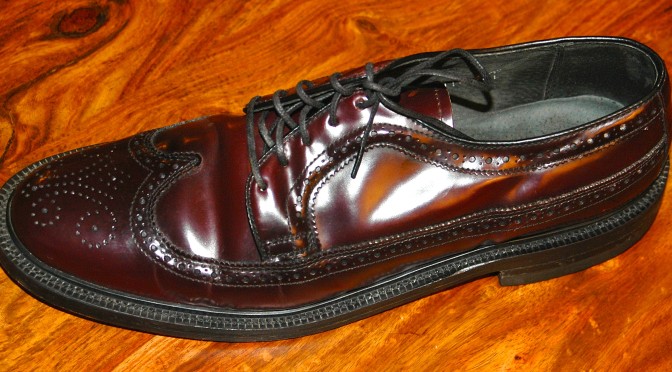 When I opened the box, I could tell right away these were not shell cordovan but were some type of corrected leather. They had light wear on the sole but the leather was strangely misshapen. I wasn't terribly disappointed and thought that I could fix them up and wear them as beater shoes. But the leather needed to be reshaped. Yes.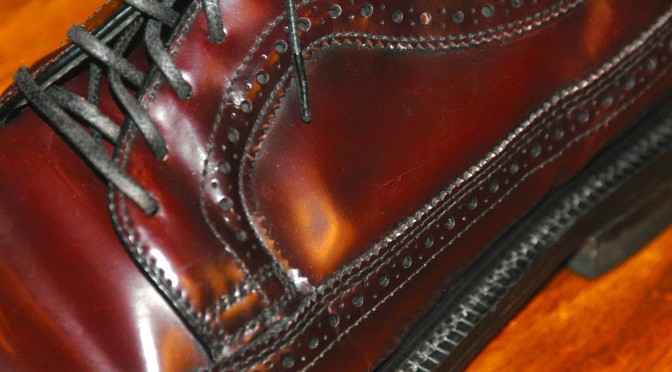 For the reshaping, I decided to use the water and heat method described here. This did not work at all. The shoes came out of the process looking exactly the same. Now I was disappointed. These shoes were crap.
I was going to donate them to the Goodwill but I thought someone else would just buy them and put them back on eBay. These shoes needed to be removed from this shoe food chain! So I put them in the trash. But then I thought, why not take one apart and look at its constuction. And that's what I did and here is what I found.
The shoes are actually well made but done so with poor materials. Especially the leather. This is a close up of the corrected grain leather. I used some pliers and tore a piece from the shoe. You can see the upper layer is bonded to the suede like leather.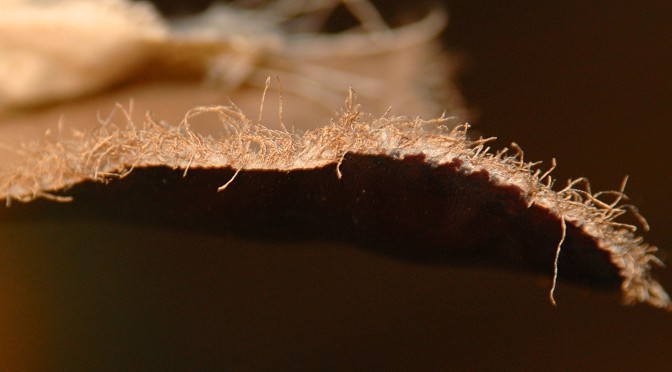 The shoe has a leather sole and has goodyear welt construction. The midsole is vinyl. There is a fiberglass shank under the foot bed.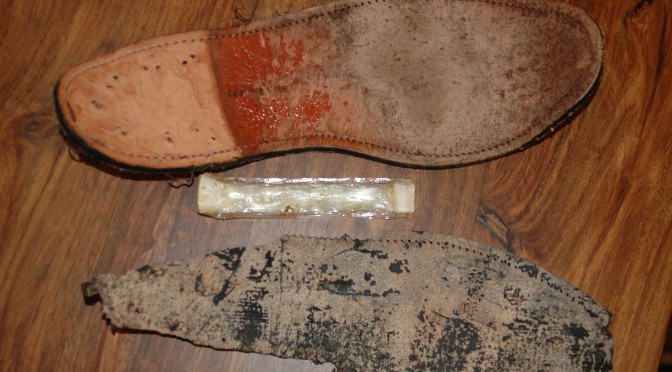 The heel is vinyl and rubber.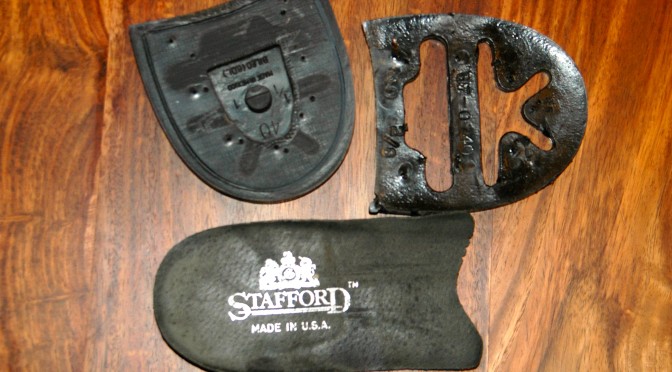 And just like Allen Edmonds and Alden shoes, under the insole is a layer of cork filler. The vinyl welt is attached to a rib of canvas (gemming) that is glued to the sole.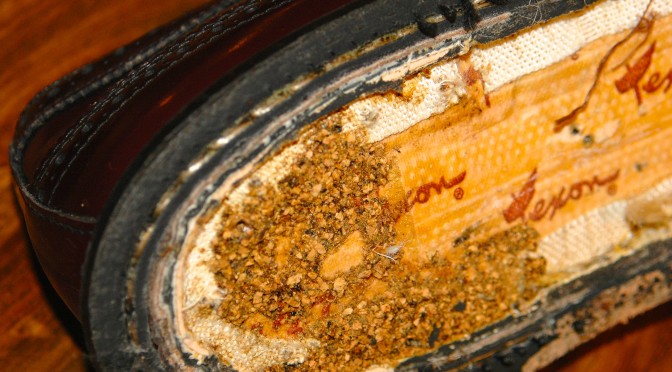 This is a cross sections of the front of the shoe. Note the thin vinyl layer covering the toe box.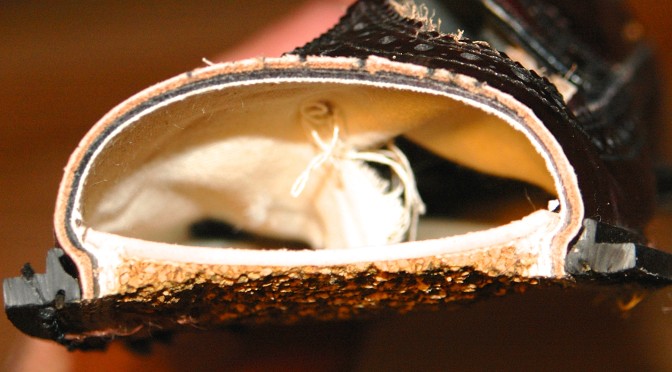 These shoes were likely produced in the late 1980s or early 1990s by Hanover. During this period, US shoe manufacturing was in a death spiral that it never recovered from. Manufacturers tried to compete with lower cost imports first by cutting quality and materials before outsourcing production all together. The end result is this shoe – a shoe that could be resoled but no one actually would.
This was a fun project. I hope you like the photos.