More vintage. This time its Thom McAn shoes likely from the late 1960s or 1970s.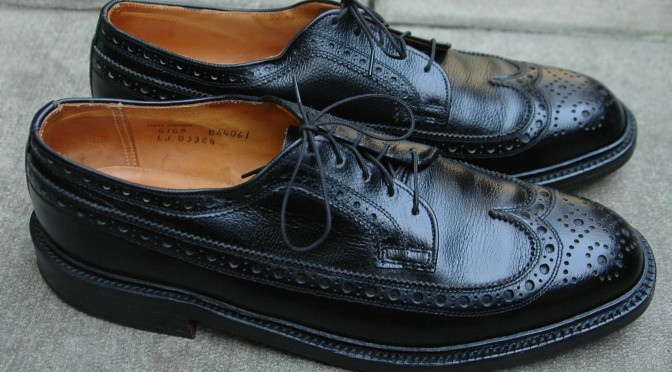 According to Wikipedia, Thom McAn was a retail shoe giant in the United States during 1960s and 1970s. The "Bootmaster" line was a premium line for their stores. I kind of remember Thom McAn in the 1980s when I worked at a mall in San Diego. I don't remember wanting their shoes. I liked Vans. But that was then.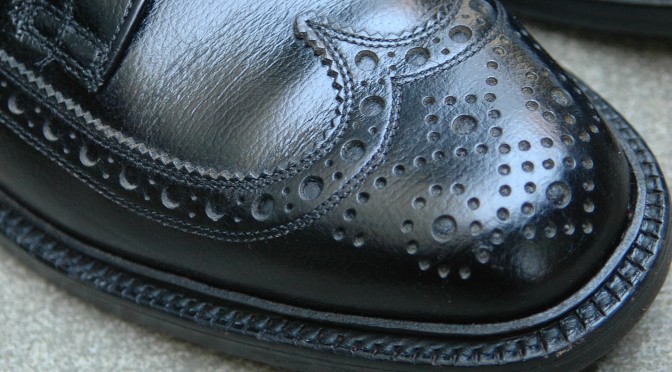 The shoes are well built. They have a thick single leather sole, storm welt, leather heel and are fully leather lined. I would rate them lower than Alden and a Florsheim Imperial in construction but they are still a very fine shoe.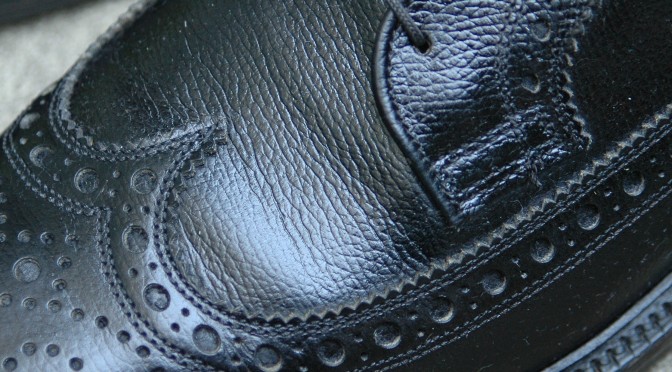 When I first saw the shoes, they reminded me of Nettleton longwings due to the heavy broguing and the plug in the heel. So maybe Nettleton manufactured these shoes for Thom McAn. Or they could be a copy of Nettleton's design. Maybe Thom McAn was the Sketchers of 1970. Or I could be entirely wrong. It happens.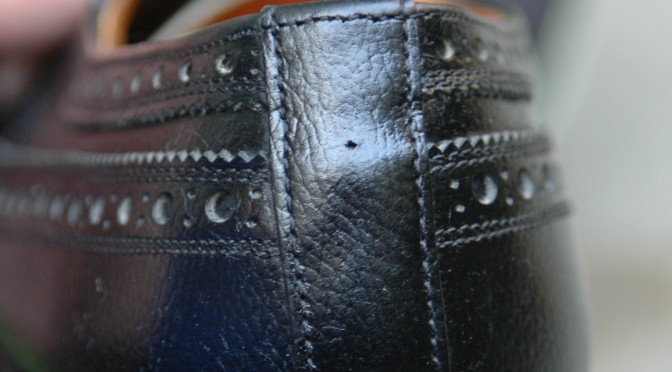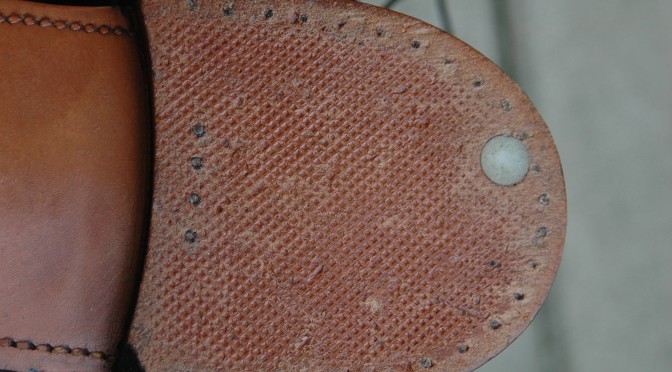 There is no size information in the shoe. I did a Google search and found a few other Bootmaster pairs and they were also missing the size. Why would you not mark your shoes with size? I don't know. Maybe there was sticker on the shoe at one point.
[***The size is described below in the comments***]
The old english gothic "Bootmaster" logo is pretty cool but the "Bootmaster" name seems like an odd marketing name for your premium dress shoes. But there are lots of things I don't understand. Like teenage girls. And magnets.
I haven't worn them yet so I can't comment on their wearability.
Enjoy the photos.