More shoes? Yep. This post focuses on a pair of early 1960s Bostonian wingtips. The pair has never been worn. Which is sort of amazing. Why would someone keep these shoes unworn for 50+ years? Its a mystery or maybe even a miracle. Like magnets.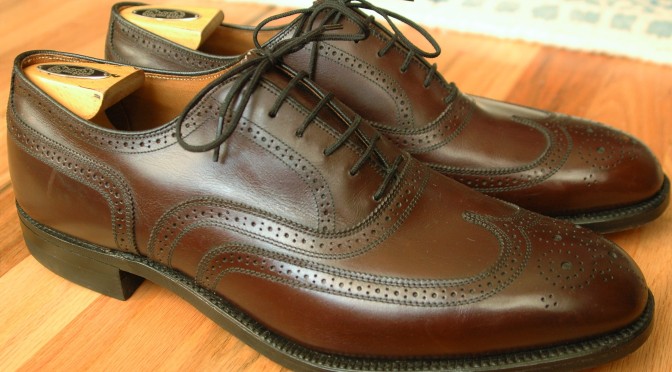 How do I know these shoes are from the sixties? Below are a few pages from a 1962 catalog showing the shoe (Model number 5004).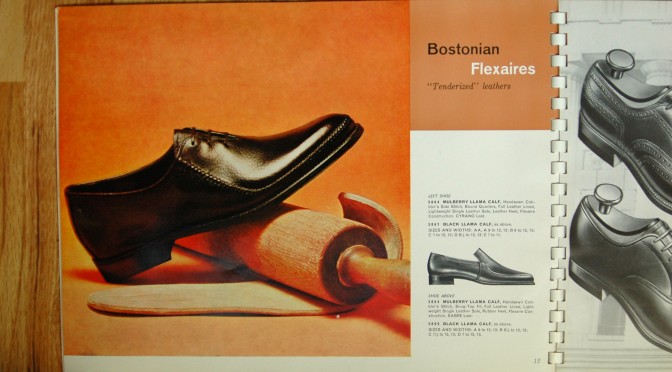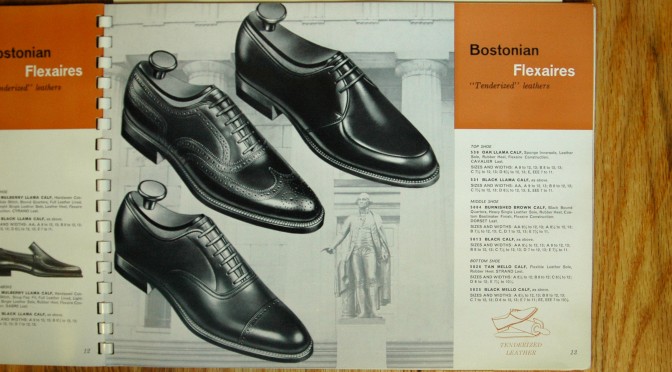 This is the catalog description:
5004 BURNISHED BROWN CALF, Black Bound Quarters, Heavy Single Leather Sole, Rubber Heel, Custom Bootmaker Finish, Flexaire Construction. DORSET Last.
"Tenderized" leathers? Oh, now I get the photo of the rolling pin over the leather sole. Clever. I will say though that the photo illustration of the shoe is excellent. Power and elegance. The actual shoe doesn't quite measure up to the photo.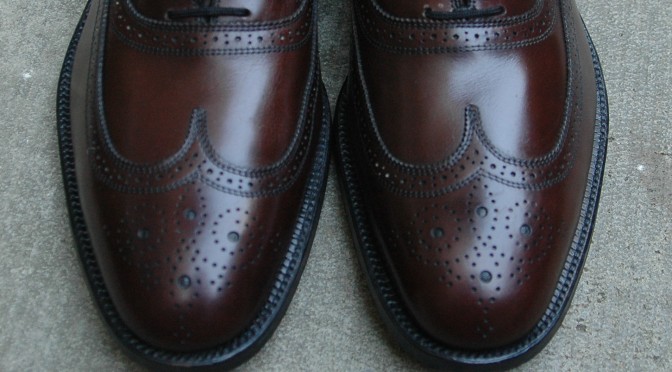 These are Bostonian's mid-market line. The upper leather is nice and the stitching is well done. The shoe is partly leather lined and has a rubber/vinyl heel. The catalog has a price sheet which lists the retail price as $25.95. That is about $200 inflation adjusted to 2015. The Allen Edmonds McAllister is a similar style but is a superior shoe.
The sticker on the inside is odd. Not sure why they didn't print Bostonian directly on the leather.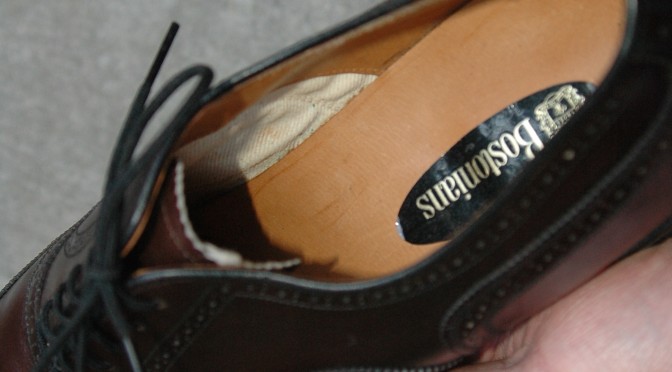 I normally wear a 11.5D and these shoes are a 11 C. I tried them on and they are too small. Shocking. They are 12.5″ in length and 4.25″ in width.
More photos: