"Happy Prime Day". I said that a number of times today to various people I know. "Prime Day", of course, is Amazon's made-up shopping holiday. Which is genius in many ways. I tried to ignore it and resisted reading all the emails they sent me this past week leading up to the day. But I ended going to Amazon today to see what was on sale and bought a number of things. I am sucker. Amazon wins. They can't be stopped.
If you read this blog regularly you would have been reading the same articles over and over since I haven't posted anything in 3 weeks. No, I haven't been spending my time playing Pokemon Go but it seems like the everyone else is. You see people now walking around with outstreched arms holding their phone. Tracking Pokemon. And battling Squirtle in places like Starbucks. Rather I have been travelling. For work. To exotic places. And its hard to write about vintage shoes when you don't have the shoes you want to write about.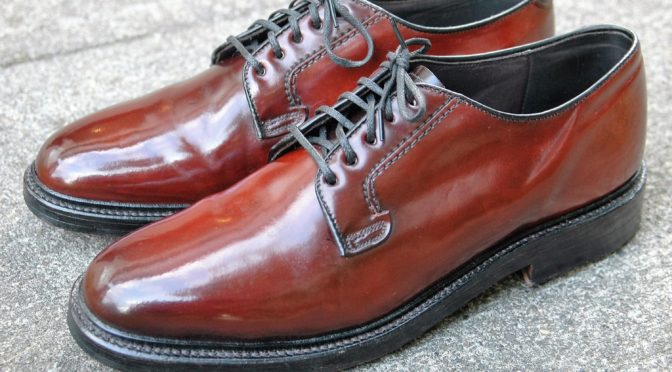 Anyway. Today's post is about a pair of shoes you can't buy on Amazon. But you could wear them to track Pokemon. They are a pair of Shell Cordovan Bostonian Crown Windsor PTBs, model number 23319.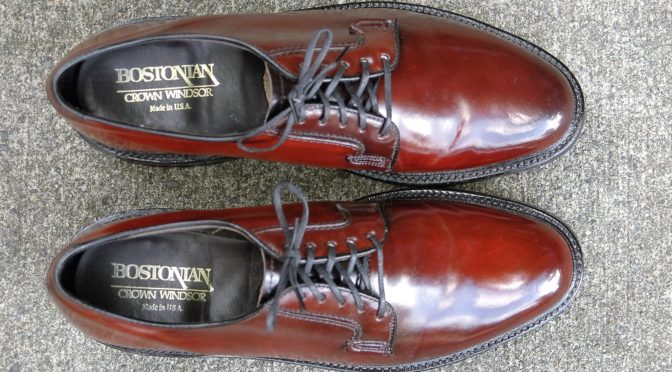 I am not sure when these shoes were made but judging by the logo, I would guestimate sometime in the late 80s or 1990s. They were like new when I aquired them with minimal wear on the soles and heel. The soles are surprisingly thick at a bit over 0.5″ thick. The construction is Alden-like but they were not made by Alden. They are basically the same shoe as the Hanover LB Sheppard 2168 and likely produced in the same factory.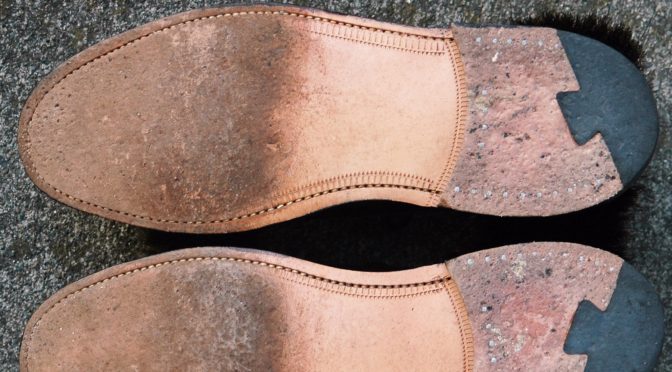 Shell Cordovan can develop a beautiful patina with age. Its something that comes only with time. These have a great dark cherry color that really looks great in the light.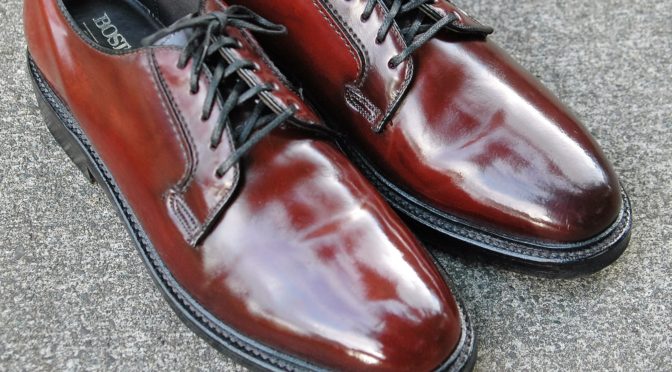 The shell has some faint water spots. I tried to remove them using Venetian Shoe Cream but while it lessoned them a bit, you could still see them.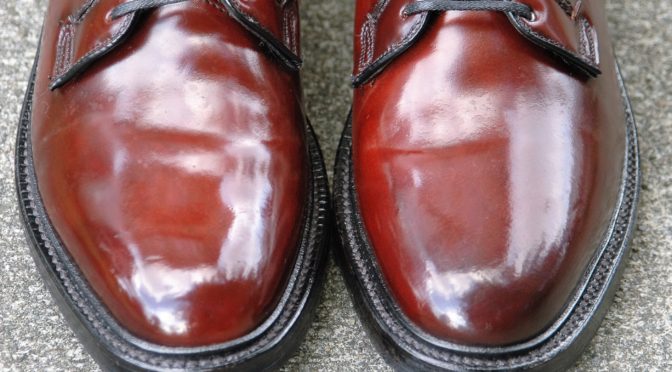 What is a bit odd about the pair is that the tongue is not made of Shell Cordovan but rather what appears to be calf skin leather. The color of the tongue, while maybe the same color as the rest of the shoe when manufactured, is now much darker than the rest of the upper. So it gives you sort of a control for the Shell Cordovan aging process. I assume this was done for cost savings but I doubt it saved much money.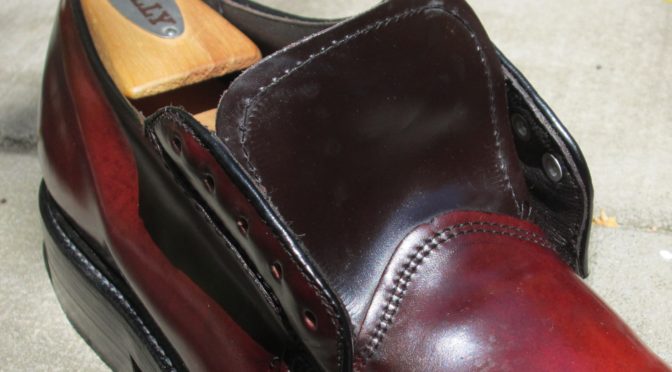 You rarely will find this model for sale on eBay so I don't believe Bostonian made many of them. So good luck finding a pair in your size.
Here are a few more photos of the model.