These Florsheim's are priced to sell. Visit the eBay listing
From the photos the Shell Cordovan looks to be free from cracking and has minimal scuffs and scrapes. Apply some sole & heel edge and these should look like new. Well, almost new.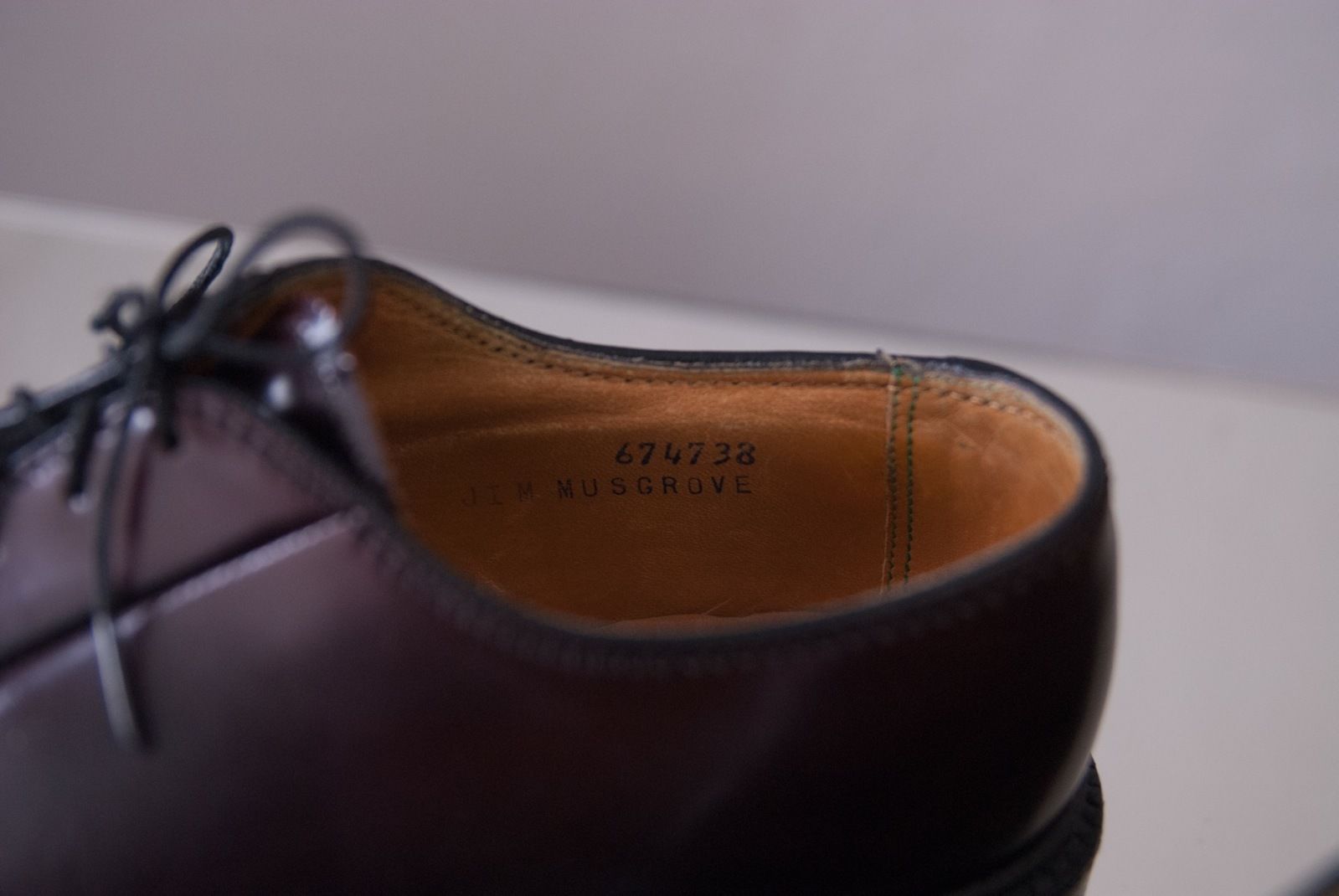 What's cool about these shoes is the name of the original owner has been been imprinted on the inside lining where normally you would find the model number and sizing information.
I assume these are a custom build for that owner. What's different about them than a normal 93606? Not sure but you might want to get both shoes measured to ensure they are both the same size.
Its hard to tell but sole looks original but the heel has been likely replaced.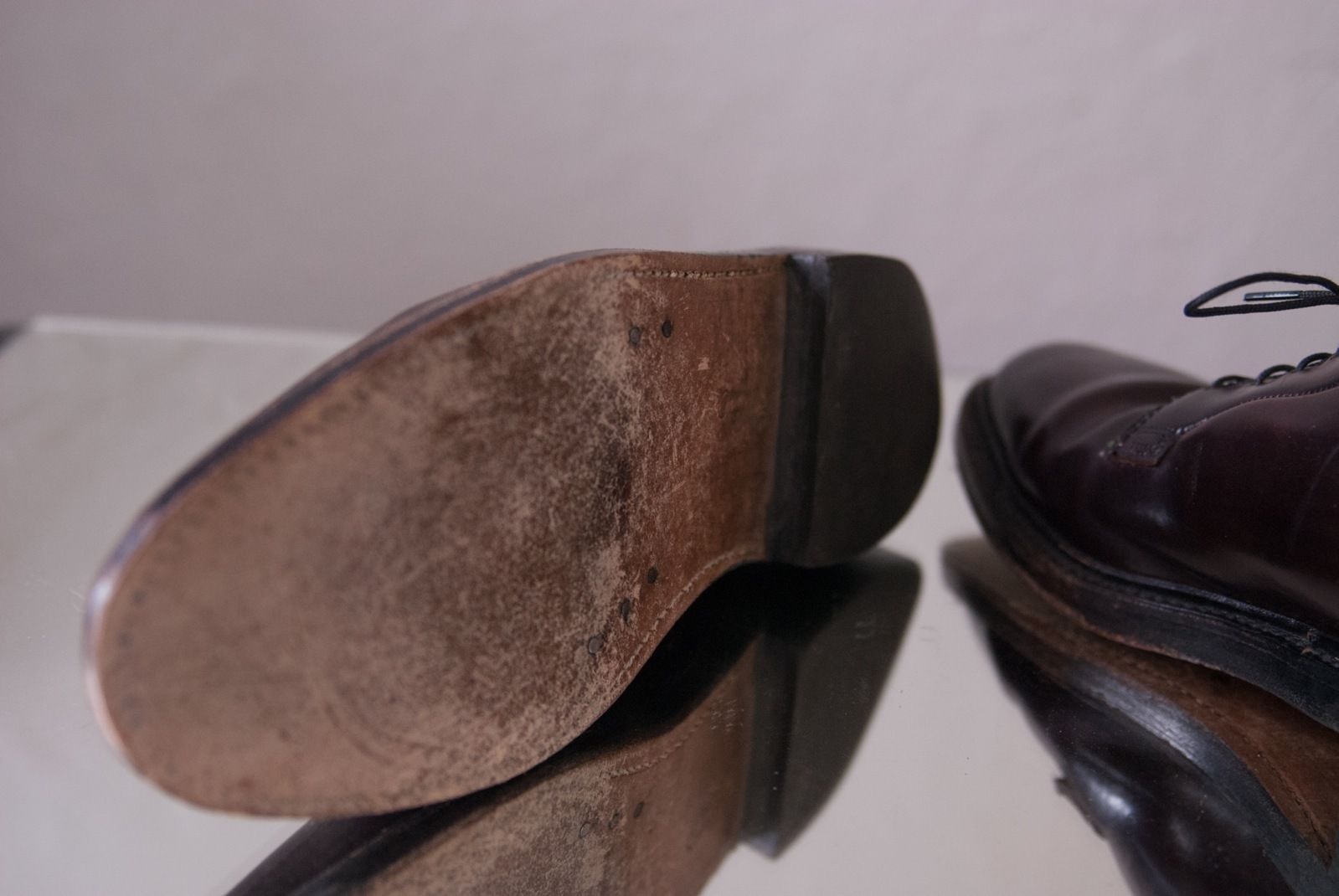 The insole is darkened in some areas but I assume that is from the glue aging.