I bought an used pair of Allen Edmonds MacNeil shoes the other week. The pictures and description were terrible but I could tell the shoes were Shell Cordovan. This was the first photo from the listing: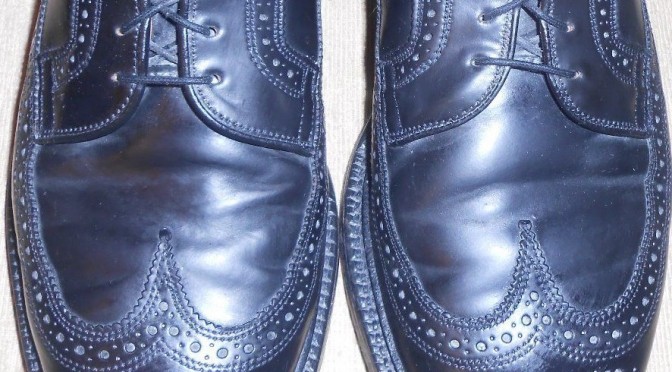 The shoes looked dirty but I couldn't find any cracking in the leather. Cracks are unrepairable. Live with cracks or get rid of the shoes, that's your options. And I prefer to live crack free.
In the photos, the linings looked good and the soles were original but very worn. The heel had been replaced at least once. Normally I avoid shoes that need their sole and heel replaced. New soles are too expensive of a repair if you are just going to clean them up and resell the shoes.
Anyway, I won the auction and waited for 4 or 5 days for them to arrive. And when they arrived, they were dirty but the photos were accurate. They also didn't smell of smoke. No one likes smokey shoes.
It depends on the leather but normally I restore a shoe by brushing it. Then a wipe with a damp rag. Followed by cleaning with saddle soap. Then Lexol conditioner. And multiple rounds of polish and buffing. This can all take days or weeks.
How do I restore Shell Cordovan? By just vigorously brushing the shoes and wiping them with a soft, damp towel. Shell is a bit fussy but very easy to care for. Sometimes I use Venetian Shoe Cream but I didn't in this case.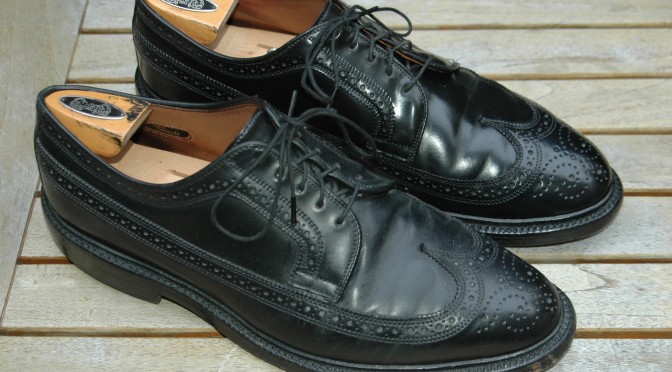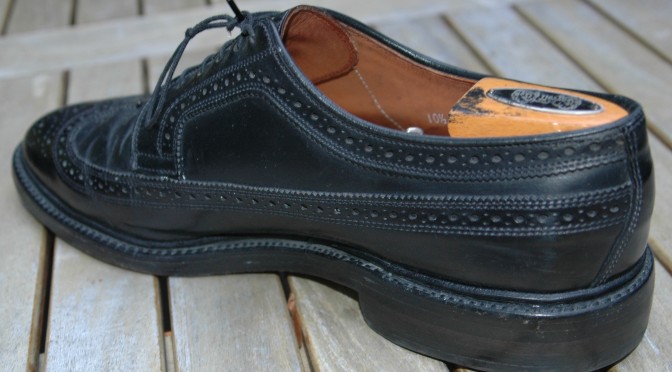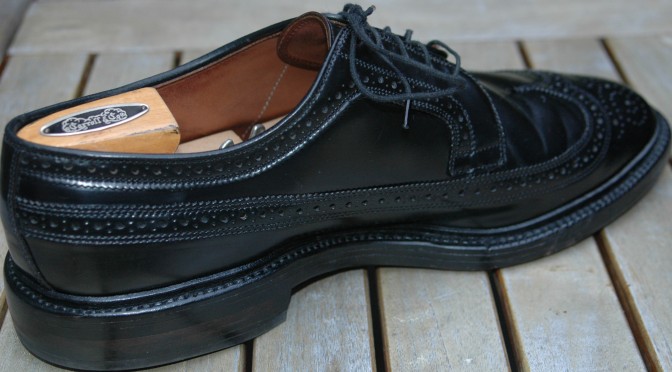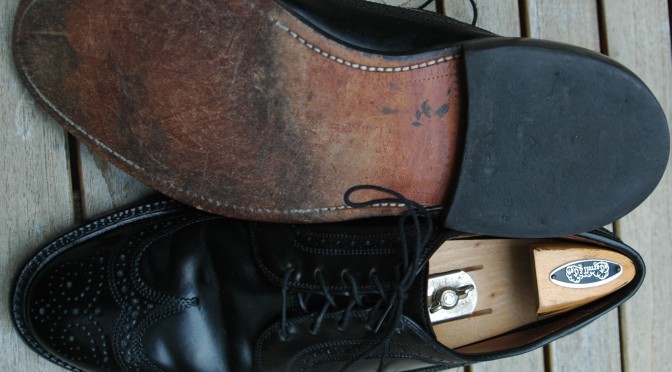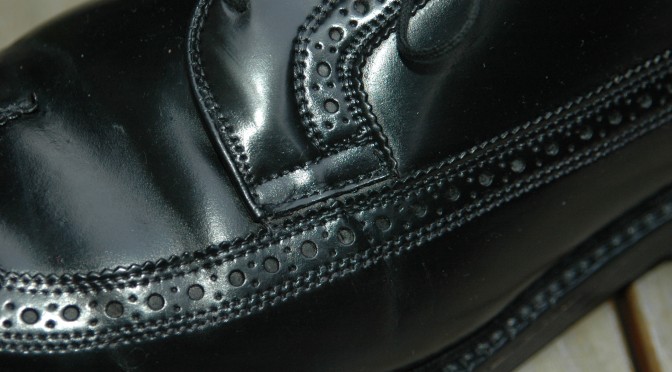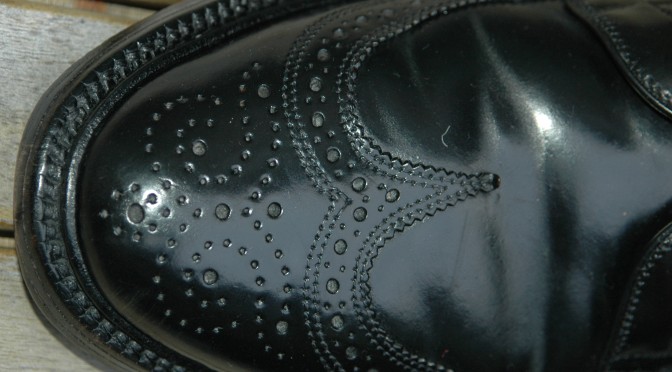 I was so happy with the outcome of the cleaning, that I decided to get the soles and heel replaced. I live in Seattle and recently an Allen Edmonds store opened in nearby Bellevue. I hadn't had a chance to visit the store or use the Allen Edmonds' Recrafting service. So why not try both?!
I visited the store (more on that in future post), and dropped off the shoes. The manager said it takes about 4 weeks for the recrafting service to be completed. I will do another post on these shoes when I get them back.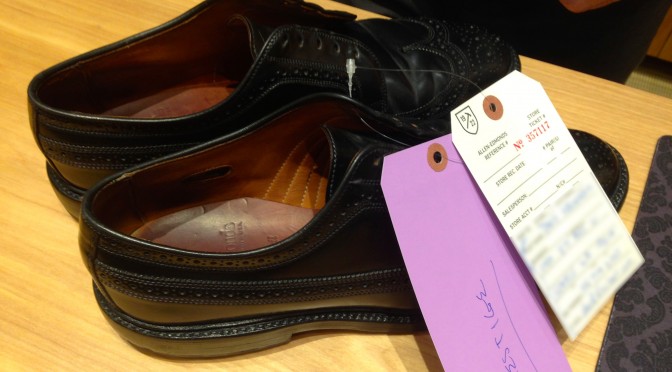 Allen Edmonds doesn't sell the MacNeil 9177 on their website anymore. It was listed there a few weeks ago. Maybe that is due to the switch over to the MacNeil 2.0 or maybe its because of the Shell Cordovan shortage. I don't know. I should have asked.