In a previous post, I wrote about sending off a pair of Shell Cordovan MacNeil shoes to Allen Edmonds for their "Prestige" recrafting service. Since then, the shoes were recrafted and sent back to me. How did it go? In short, very well. Was it worth it? Yes. Read on to find out more.
This is the basic timeline:  shoes were sent to Allen Edmonds in late September; on October 12th, I received an email from Allen Edmonds that they started working on the shoes; another email saying the shoes were done on October 15th; and on October 21st the shoes were back in my hands. So about one month in total.
What was cool about the second email was that Allen Edmonds sent before and after photos of the shoes. See them below: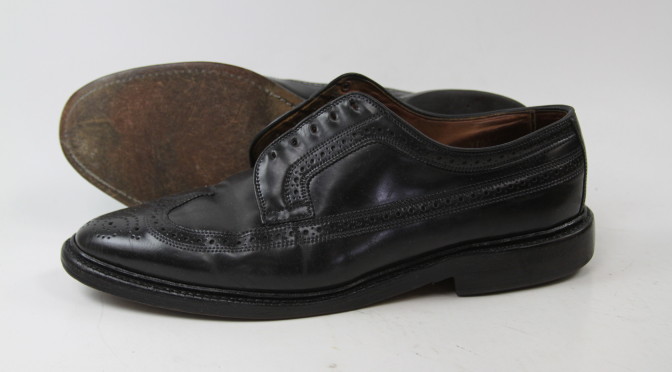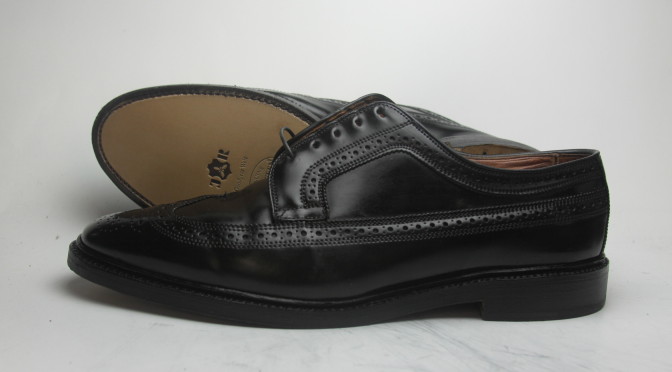 The recrafted photo was better than I expected. JR soles! It made me excited to get them back. Yes, excited about shoes. That's me.
When I got them back, the shoes looked very good. Not new but new-ish. The new soles were the best part of the job but Allen Edmonds was also able to remove the deeper scratches in the Shell Cordovan. Not sure how they did that. Likely skill and not magic. Nice work.
The Prestige package cost me $150 but Allen Edmonds didn't charge sales tax or shipping either way. That amount included new soles, new welt, new cork, new laces, shoe trees, felt bags, a tube of premium polish, and hand polished uppers. $150 is a lot of money but a bargain in some ways.
Here are more photos of the end result.