I am a bit of a homer for Cold War era Made in USA shoes. And Florsheim Imperial shoes in particular. One particular model that I have been searching for in my size is the Royal Imperial Concord 97604. For this model, its like Florsheim took the already excellent Imperial 93602 and turned it up to 11. To me, its the ultimate Florsheim gunboat.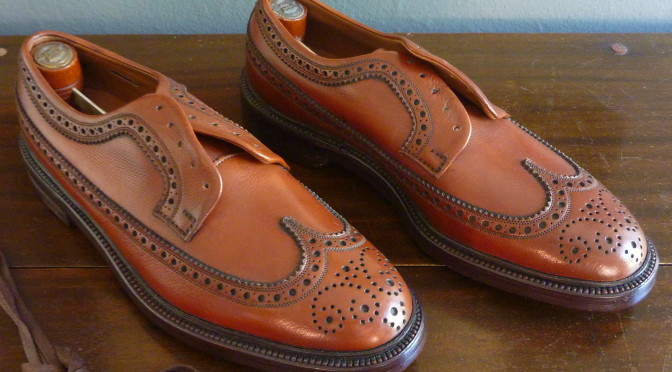 You can distinguish this model from the 93602 by four visual cues: different toe medallion pattern; the double v-cleat (whoa); the foxing near the backstay; and the broguing pattern near the eyelets. According to a couple Japanese blogs, this model was produced from the mid-1960s until the early 1970s.
I seen a few of these models on eBay but sadly have not found one in my size during the past few years. And I have been looking. I did recently find an Etsy listing for a NOS pair. This is only the third NOS pair I have seen. One of the other pairs can be found at Dr. Sevan Minasian's excellent Classic Shoes for Men.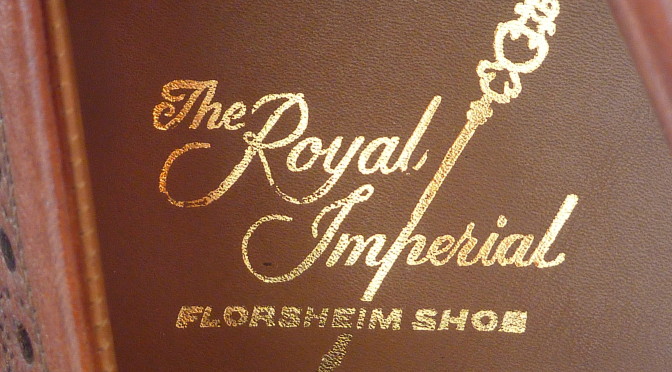 I emailed the owner of the Etsy listing and he was nice enough to send me full size photos of the shoes. These particular shoes were manufactured in 1971.
This is a 1969 catalog description of the model: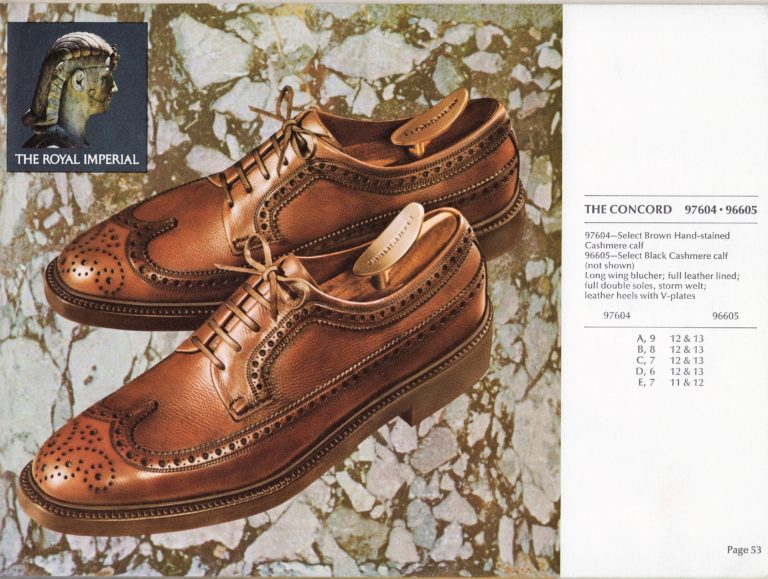 Below are some additional photos of the Etsy shoes. Enjoy!