Maybe you are thinking, "that guy has a lot of shoes". And you would be right. I have a lot of shoes. Many shoes. And I wear them. Everyday. Shoes everyday. That said, I don't have as many shoes as Kobe.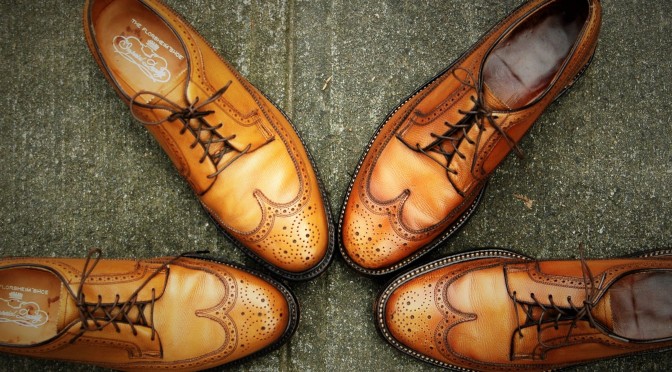 I would have gifted Kobe a complete set of NOS Florsheim Imperial shoes. Why not? The set would have included a pair in Golden Harvest (model 93631), like the ones photographed here.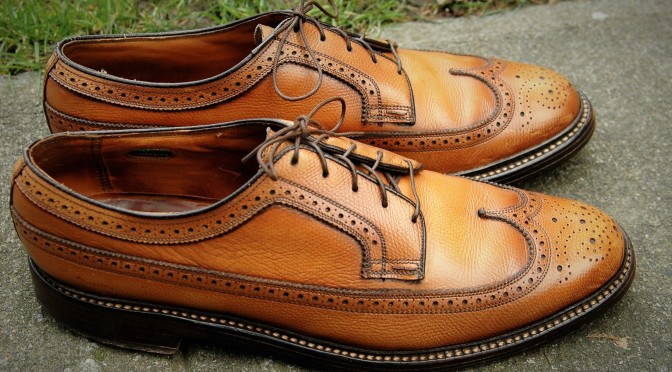 I believe Florsheim produced this model during the 1960s and 1970s but the color is very 1970s. They are sort of a mustard yellow. You can imagine Dave Winfield wearing a pair. The color can vary for this model. I have seen a few pairs that are a yellowish white in color. The lighter pair in this post is from 1970s. The darker pair, is from the 1960s.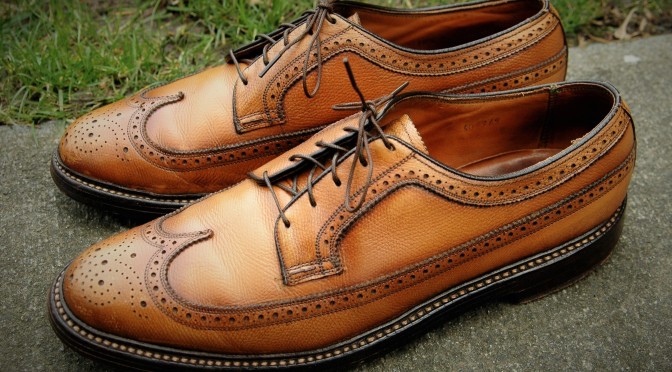 This is an uncommon model but not rare. There are usually a few pairs for sale on eBay at any given time but it will take some patience to find a pair in your size. Expect to pay around $65 to $150 for a pair (plus shipping). Want a new pair (NOS)? I have only seen one on eBay in the past year so don't hold your breath for a new pair.
Compared to a brown or black Florsheim Imperial, you will get noticed in a pair of these shoes. Yes, people notice mustard wingtips.