Whew. That was an exhausting week. Where is the reset button?
I am moving on. And that means going back in time. To the 1960s. Back when things were good. No conflicts then, right? Everyone got along. I think. Maybe. I can't remember because I wasn't born yet.
Florsheim decided to enrich this utopian decade with a forest green version of their popular Imperial Kenmoor long wing. Below is an advertisement from 1966 when the shoe was introduced.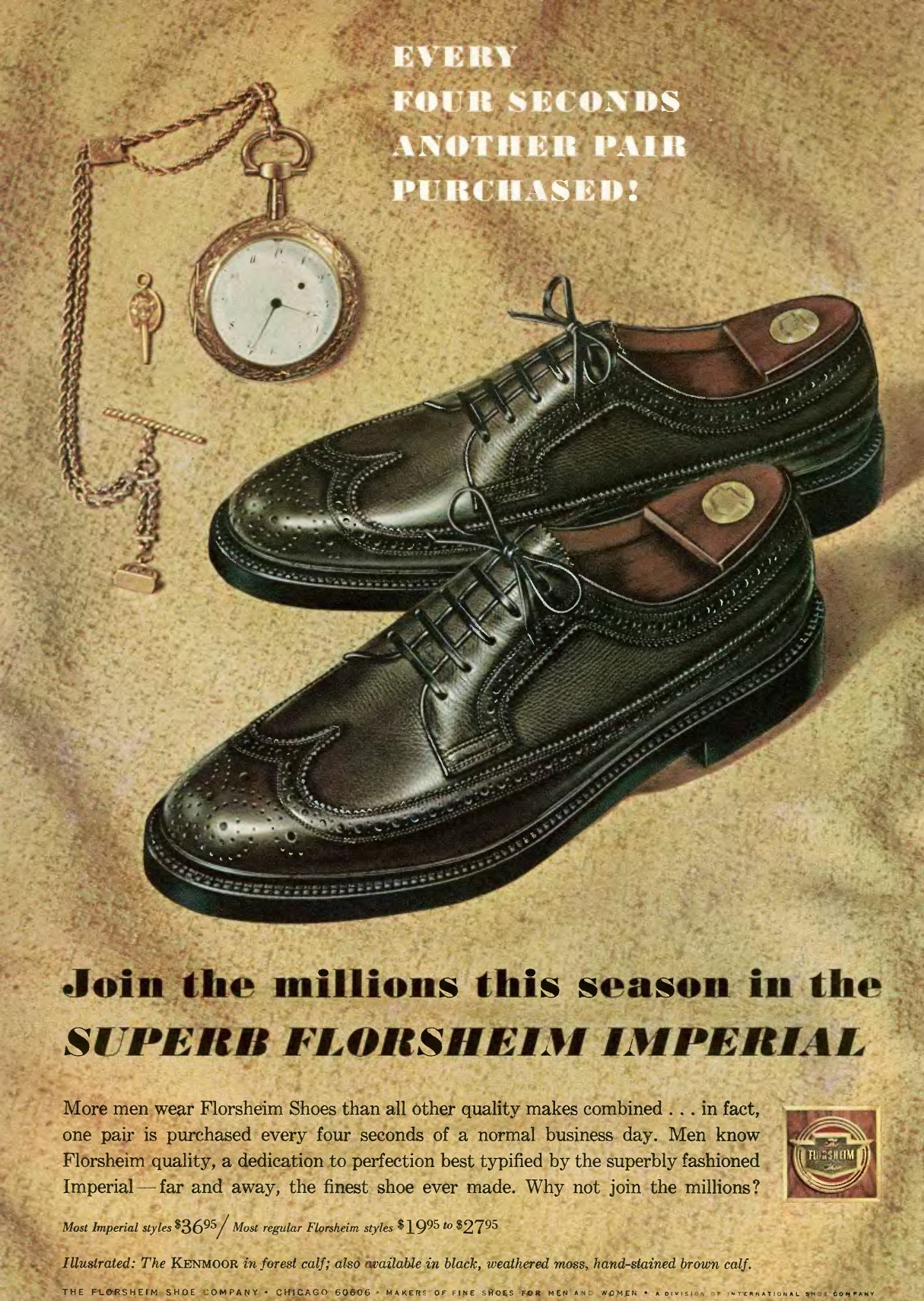 This is a very rare Florsheim model. I have been tracking vintage shoe sales on eBay for the past few years. In that time, there have been thousands of Florsheim Imperial brown (93602) and black (92604) models. There have been just four pairs of forest green Kenmoors for sale in that same time period. So I can't imagine Florsheim sold many of these shoes. Probably more than four pairs were originally sold but that is, of course, unverified.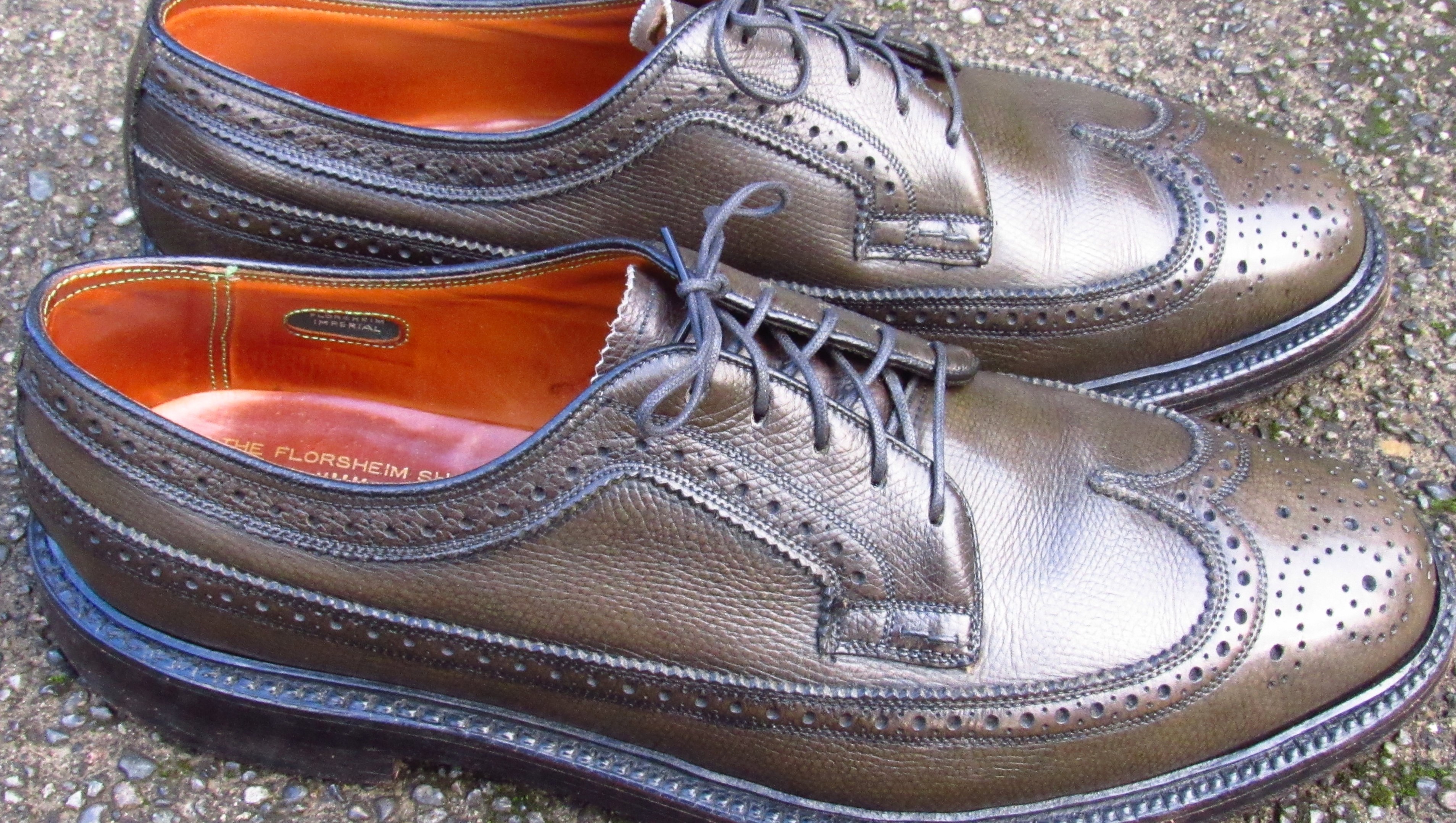 Other than the color, this model is just like any other 1960s Kenmoor. The shoe has full leather lining, double leather sole and leather heel with v-cleat. I believe Florsheim just made this model for a couple of years.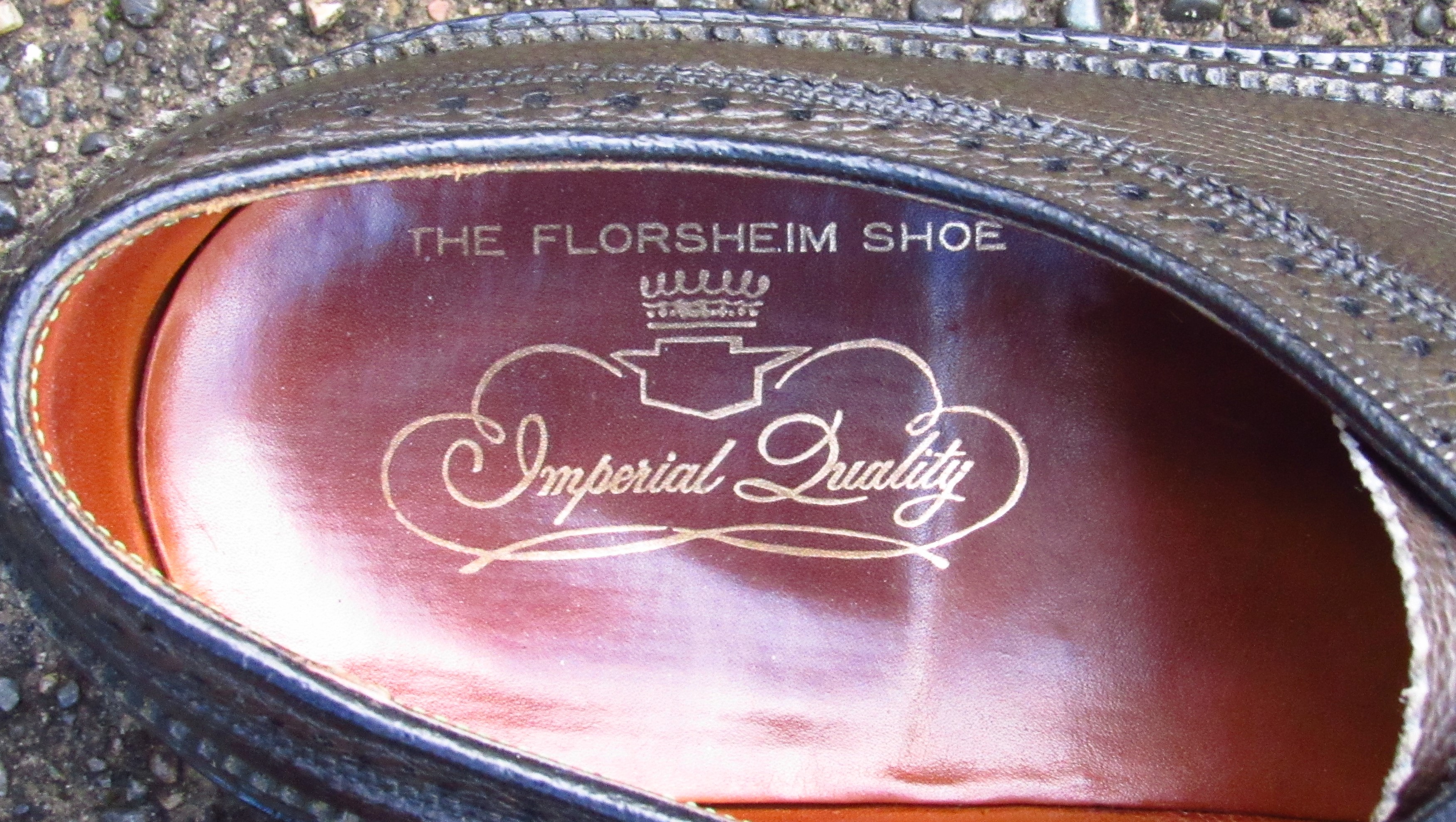 Green is an unusual color for a vintage shoe or even a modern dress shoe. Its a very casual shoe and a great fall color. I polled the staff here at vcleat.com and the responses I got were "cool" and "hmm". Okay, fifty percent positive. I will give the pair a thumbs up as well. We have a winner. No need for the electoral college.
Below are a few more photos.