I have been traveling for the past few weeks and returned recently from a vacation to Costa Rica. It was my first trip to Costa Rica. It is a beautiful country and full of friendly people (and friendly dogs), (lots of friendly dogs), (lots and lots). Unfortunately I found Costa Rica was no place for longwings. Way too dusty and hot. The car thermometer hit 41C (105F) on a drive to Liberia. I told my daughter that could never live there because I couldn't wear my modest (I think so), collection vintage shoes. Or I would need switch to vintage sandals. And blog about sandals. No.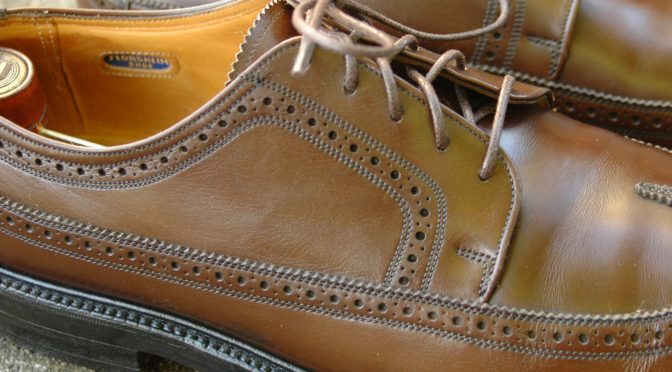 But vcleat.com is a place for longwings. Today's nostalgia tour covers a rare Florsheim model in a leather referred to as "Weathered Moss Windsor Calf". This particular shoe was made in 1968.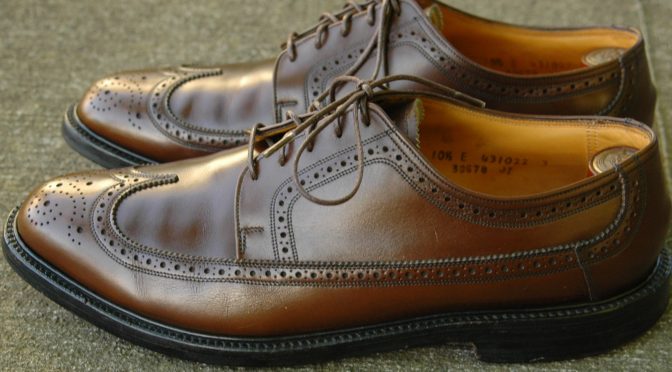 The shoe is brown with a hint of green. Thus the "Weathered Moss" name. If Peter Pan grew up and became a middle manager in the 1960s, these are the shoes he would have chosen.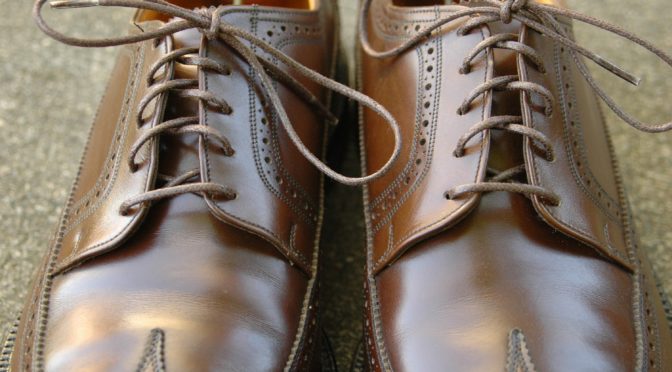 I found an ad from 1965 announcing "Weathered Moss". The ad shows the Kenmoor version of the shoe. Florsheim used this leather on a variety of models including the 30768 Varsity model. I couldn't find any reference to the color after 1968 so I believe Florsheim discontinued the model in 1968. I assume it wasn't very popular.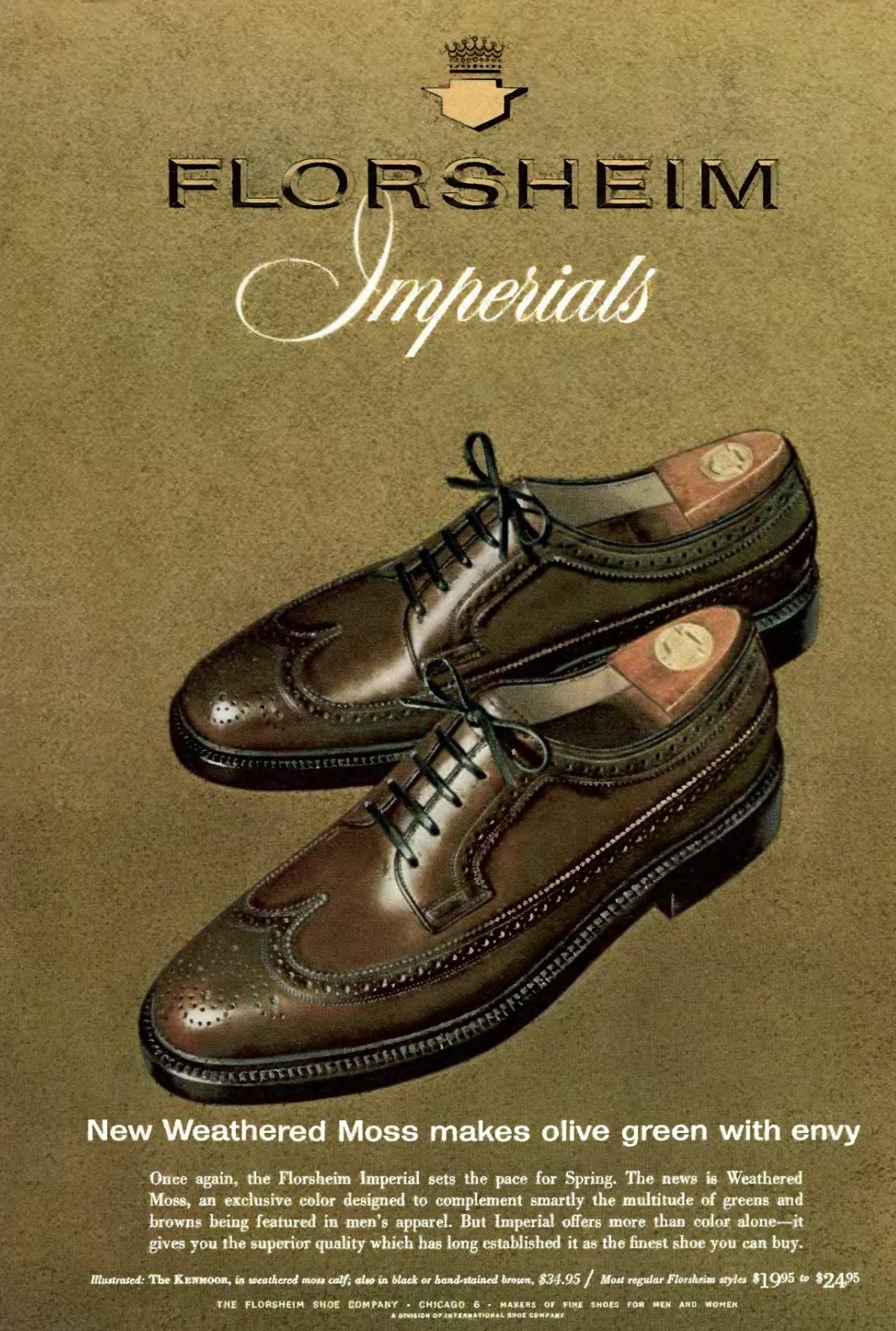 What's the difference between this shoe and the common brown Imperial Kenmoor 93602? A few things: The 93602 is fully leather lined while this shoe is partially leather lined; the 30678 quarter is a single piece of leather and the eyelets are integrated into this piece of leather; single leather sole; a single row of nails in the heel; and no v-cleat. They aren't as comfortable as a 93602. IMO.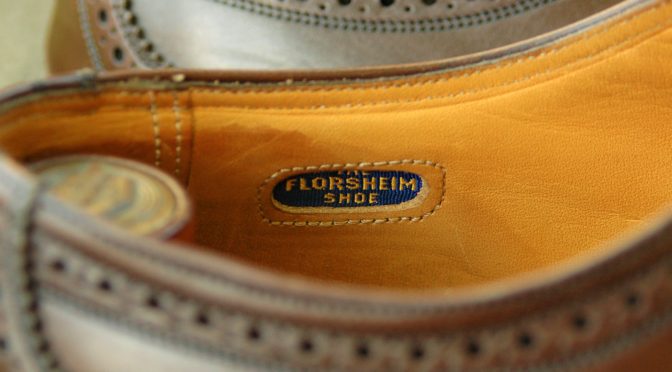 When I bought these shoes, they were already in great condition. I didn't do anything other than clean, condition and give them a shine using Meltonian Taupe shoe cream.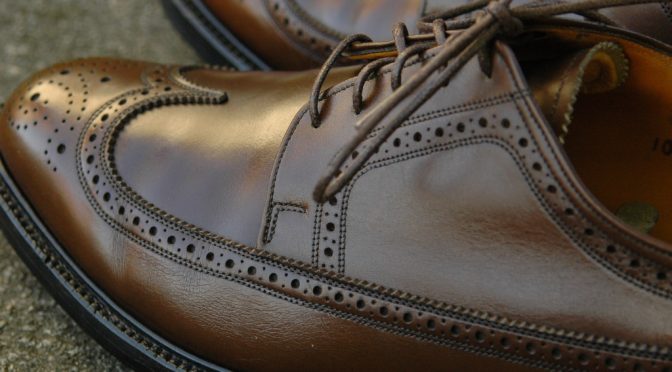 Here are a few more photos: