A couple of months ago a guy sold most of his vintage shoe collection on eBay. What was unusual about the sale was that he auctioned off about 40 similarly sized shoes and ended each auction at almost the exact same time. Meaning that if you wanted a few different pairs, you had to make choices and couldn't just wait until to push the bid button on a single pair in the final seconds.
This was a big collection of shoes and included both worn and unworn pairs. It obviously took some time to accumulate. If you had a spare $5000, you could have bought all the shoes and never had to buy another pair of shoes. But you would have to accept wearing a pair of Johnsonian shoes for exercising or going to the beach. I think you could do that.
I emailed the seller around the time of the auction and he said this about his collection: "I've been collecting shoes for about 10 years … I'm downsizing my house and moving which is the reason I'm selling so many. Wife's making me get rid of them as we won't have the room in our next house." A man's downfall has always been caused by … shoes. And maybe something else.
Not surprisingly, a pair of Alden Cigar Shell Cordovan plain toe bluchers (PTB) were the most popular shoes by far. The following two charts show the relative pricing and search hit counts for all the shoes. The seller might have made another $500 or $1000 if he had spaced out the auction end times by 15 minutes per pair. Let that be a lesson to you the next time you sell 40 pairs of shoes.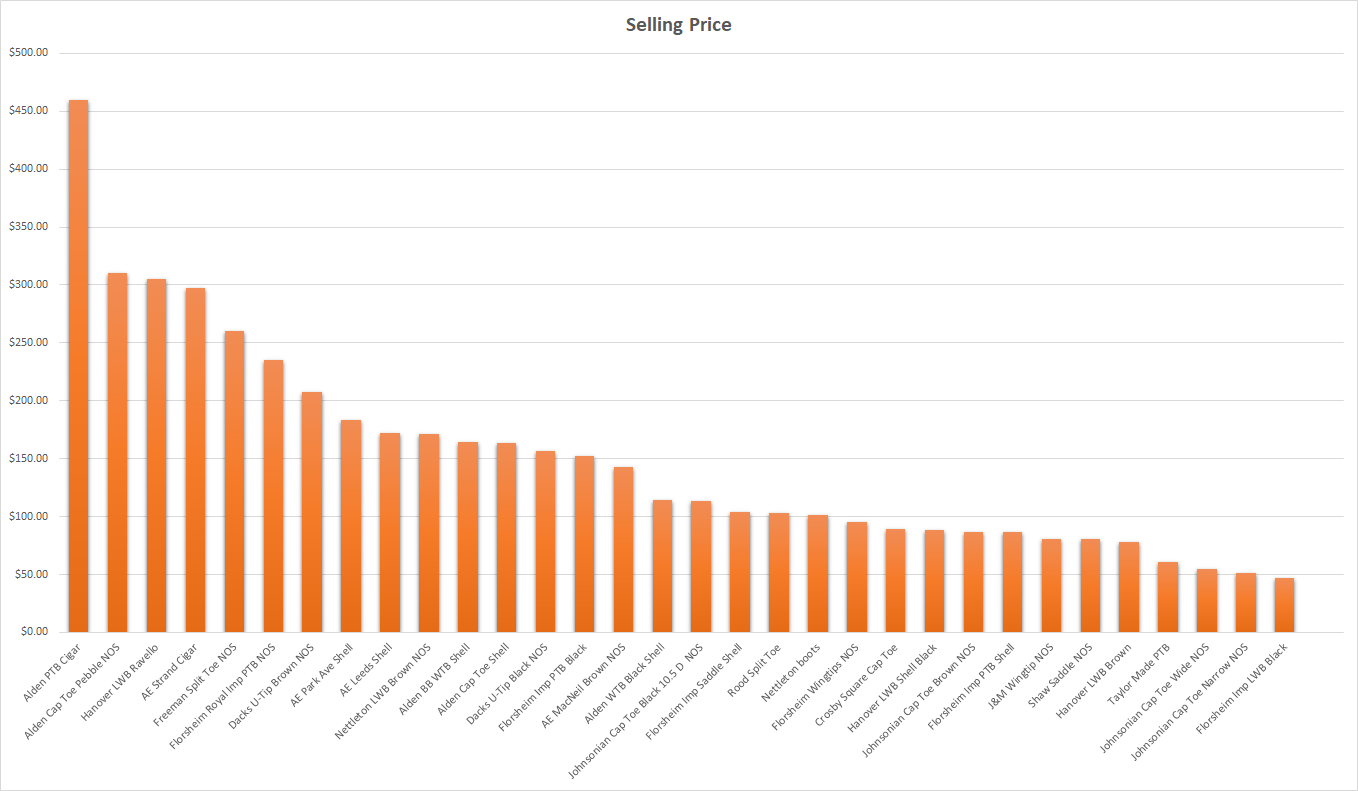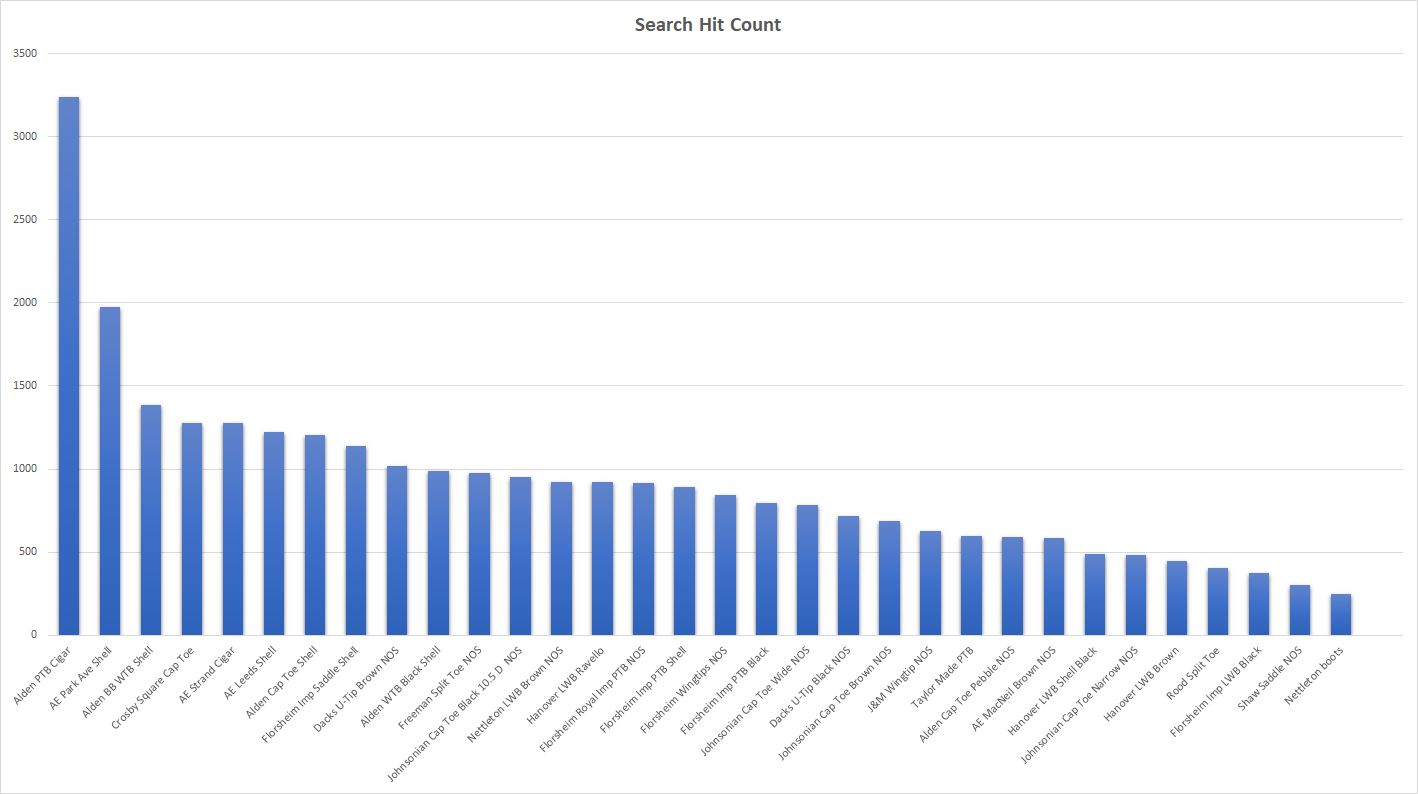 Below is a list of the shoes. It took me sometime to put this together. I am slow. I gave a few comments on each pair. There were four English pairs which I excluded because I only focus on USA and Canadian shoes. I have nothing personally against the English other than giving us the awful Def Leppard Hysteria album. I'll get over it someday. The next support group session is Friday. Four more to go.