On a sunny fall morning, I went to Brick and Mortar in downtown Seattle which specializes in Alden shoes. In fact, that's all the store sells. All Alden shoes, all the time. Or at least during business hours.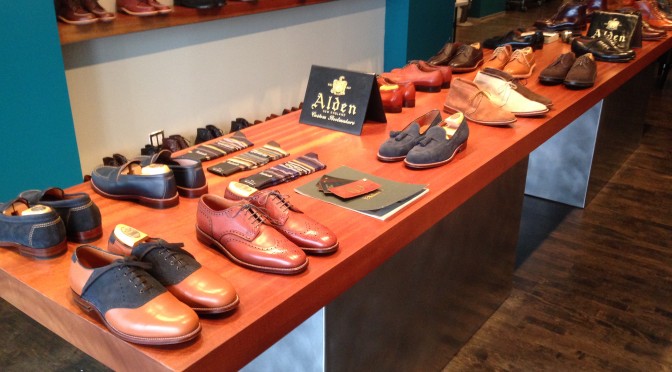 I was helped by the owner/manager Yenni Song. She was extremely nice and helped me try on a number of models and styles. She also measured my feet and gave me sizing advice on the difficult to get right Barrie Last. I have a pair of Barrie 10.5D but the 10E felt good too. It was fun and nice to be able to try on the various sizes.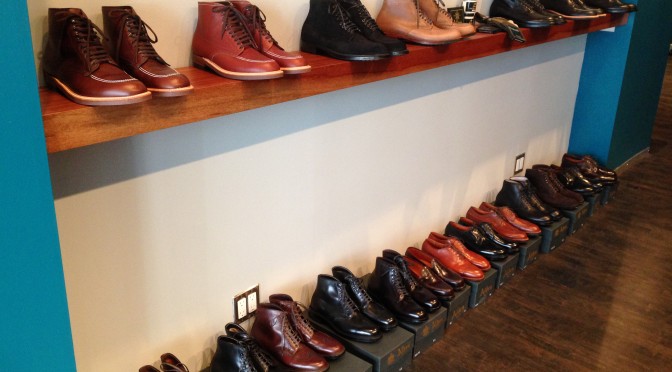 The store has an open layout and a New York like look but with a relaxed feel. The shoes are, of course, amazing and Brick and Mortar has stocked a large range of styles and models. Some of the models are exclusive to Brick and Mortar. Yenni said she designed the models but Alden approves of the designs. The process sounded slow and a bit mysterious but the end result is some handsome men's shoes. I liked all the shoes but a dark brown Regina grain long wing blucher made me salivate. Who knew Regina grain was so soft? Not me.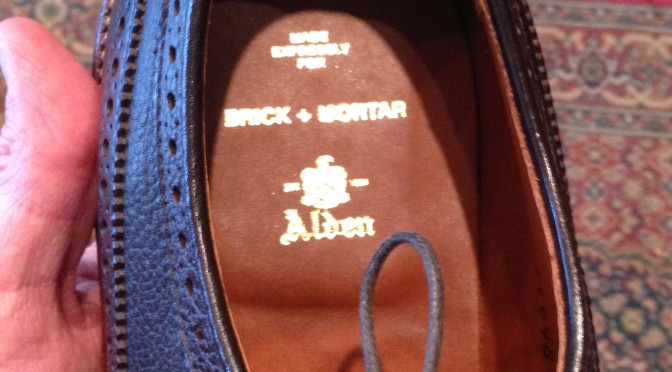 The store recently opened in May 2015 but Yenni Song has been working with Alden for nearly a decade. I asked her how business had been and she said great. I thought it might be difficult to make consistent income having a store specializing in such a specific product but she said she has many long time customers and did quite a bit of internet business. During the twenty minutes I was in the store, there was a good deal of foot traffic. And given the passion (obsession?), of Alden shoe fans, a "long time customer" probably buys a lot of shoes. Like this guy.
Sneaker culture may currently rule the world but it hasn't penetrated this store. Brick and Mortar is definitely worth a stop if you are a fan of Alden shoes or men's dress shoes in general. Get fitted for your first pair of Alden shoes, or your second, or your fiftieth.
Brick and Mortar is located at:
913 Western Ave
Seattle, WA 98104
(206) 588-2770