This week I am covering another black split toe pair of shoes. Don't call it a theme though. Okay, maybe it is but only if I write a third split toe article and this is only number two. No promises.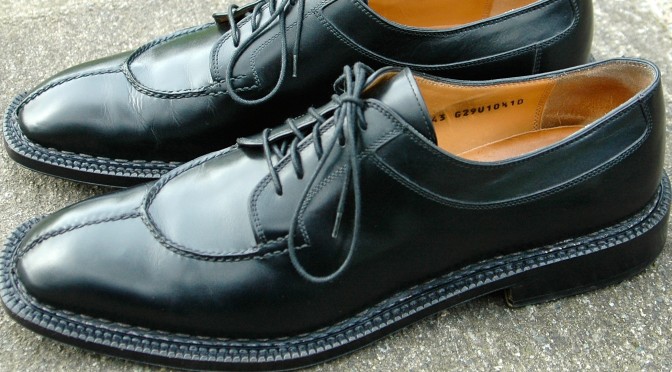 These shoes were not made in USA (what?). And were not made during the Cold War (what?!). They are Italian, from Ferragamo and produced in the 2000s (WHAT?!?). I bought them last year and it was sort of an eBay hidden treasure. The seller had misspelled Ferragamo as "Ferrgamo" which essentially made it disappear from eBay search results. Poor guy. I can't remember how I came across it but I did. I didn't tell the seller about the misspelling. Sometimes I do. But I don't feel bad about it in this case.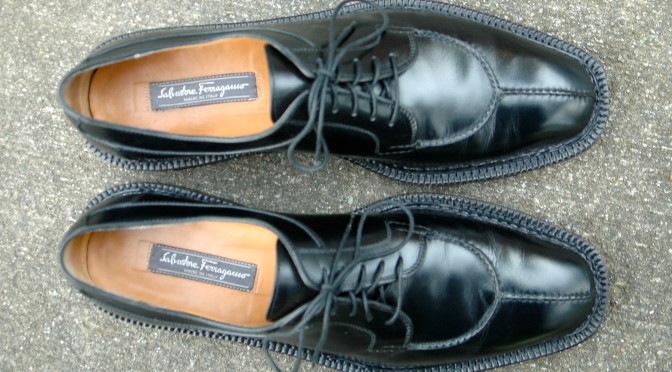 What I immediately noticed about the pair in the eBay photos was the extremely wide sole. And then the unusual welt stitching. I had read about Norwegian construction but had never owned a pair built in that manner. I am not even sure if I had ever seen one in person.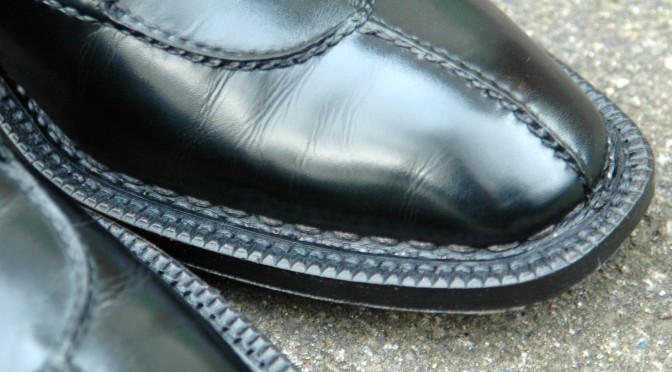 With the help of my friend named Google, I was able to find a discussion on the shoe at StyleForum. This confirmed it was a handmade ("lavorazione a mano" is stamped on the sole), and a norwegian construction shoe.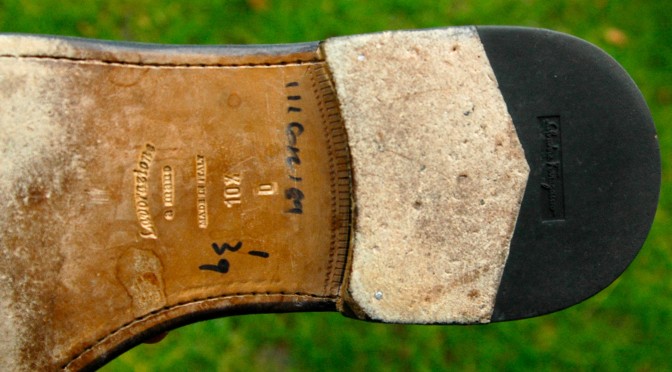 The shoe is obviously very well made. The leather is buttery soft. I wear them infrequently but people notice them when I do. They just look expensive. They are comfortable and have worn well. The shoes are marked 10.5 but are bigger than that. I normally wear a 11 or 11.5 and they fit well.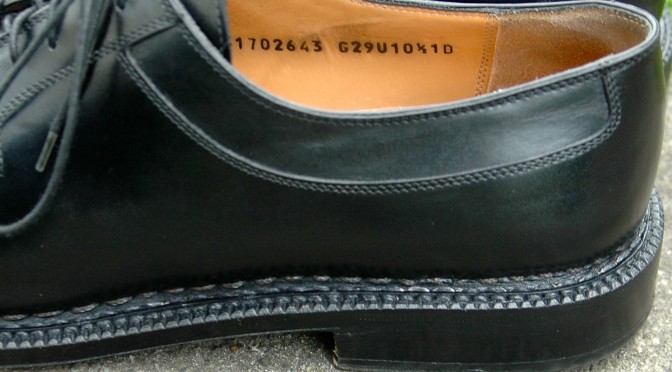 There are a lot of Italian shoes produced in the last 20 or so years with a square toe. I am not a fan of square toe shoes. These are close to being square but they get a pass. I'll call them square-ish.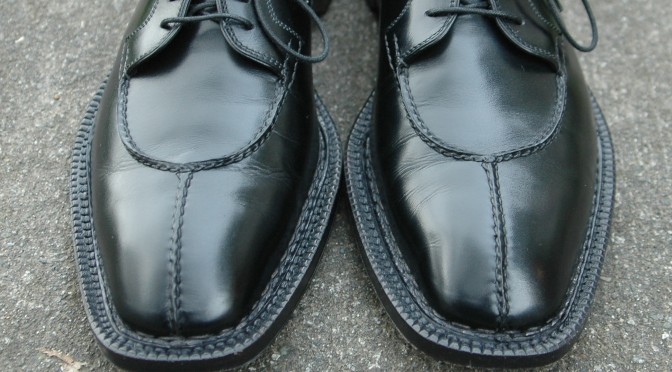 Enjoy the photos.