I purchased an old pair of MacNeils in sorry shape. They were $15 and that was probably a generous amount based on their condition. It looked like someone stacked the entire volumes of Encyclopedia Britannica on them. The front of the shoes were completely collapsed.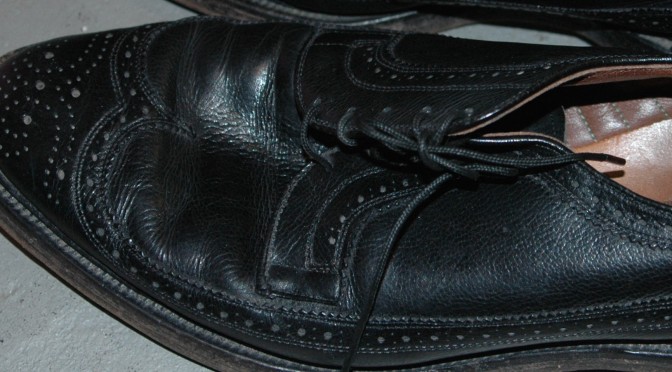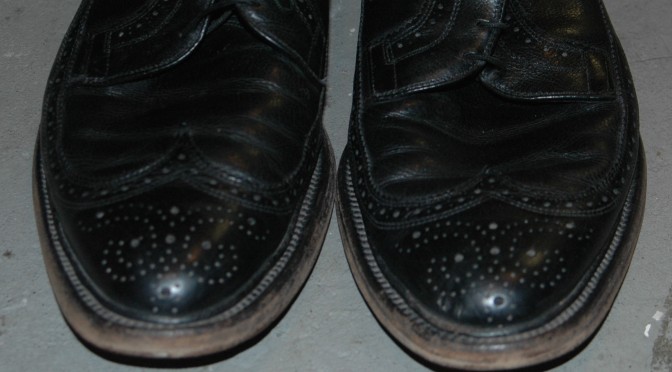 Yes, they were misshapen but the lining was good. The upper leather was without cuts and tiers. They didn't stink. The sole and heel were in decent shape but the sole edges looked like raw leather. So these would be a challenge to bring back to life but they were not without hope.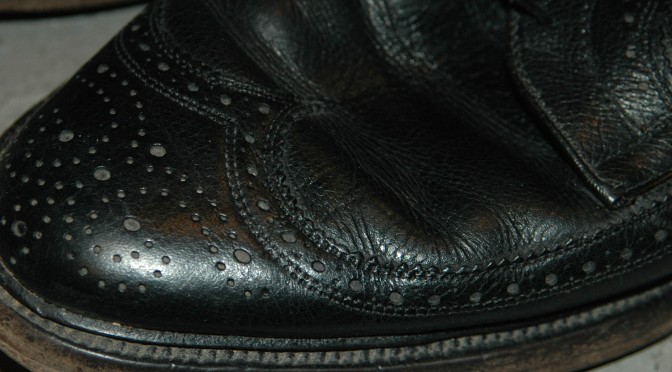 To start the restoration, I wiped them down with damp towel and gave a good brushing to the welt to remove dirt and dust. After that, I cleaned them saddle soap.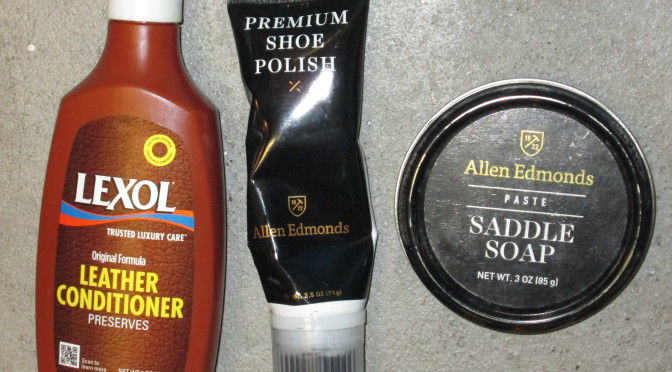 To reshape them, I soaked them in cold water for about one hour. That was followed with a 2 day drying period with shoe trees inserted. I used a heat gun on low setting to help quicken the drying the period. The cold water really tightens the leather. This process brought back the shape.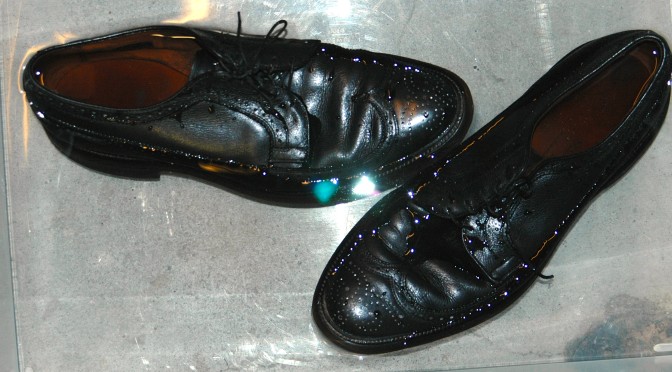 After the shoes were dry, I applied a two applications of Lexol to condition the dry leather. The leather was surprisingly soft. Credit for this probably goes to Allen Edmonds for their selection of the calfskin.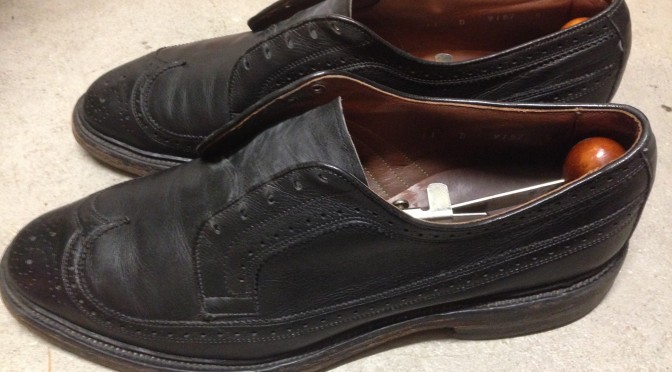 To fix the sole edges, I used sandpaper to smooth the rough feel of the leather. I followed that with a coating of Cole Haan black sole edge dressing.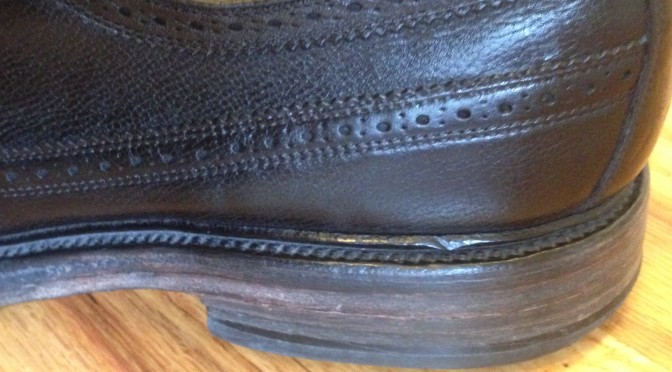 I did two rounds of Allen Edmonds Premium Shoe Polish polish to bring back the black color and shine. It is an easy product to use because it has a built in applicator. Some products leave the leather feeling sticky but this one does not. It also wears well unlike wax polishes.
The shoes turned out better than I expected. The vamp still has creases but the shoes are shaped like shoes again. I would be happy to wear them anywhere. Check out the completed shoes below. Note that I did not use shoe trees in the photos.